This post may contain affiliate links which keeps this blog going but does not add any cost to you
Objective:
Creating fun sensory projects for Halloween
Skill Development:

Sensory
Minimum Age:

Preschool



Messiness: Medium

Materials
---
White Rice

Gallon Zip-loc Baggies

Small toys such as

Sensory Bins
Books to Read
---
*Reading enhancing the learning environment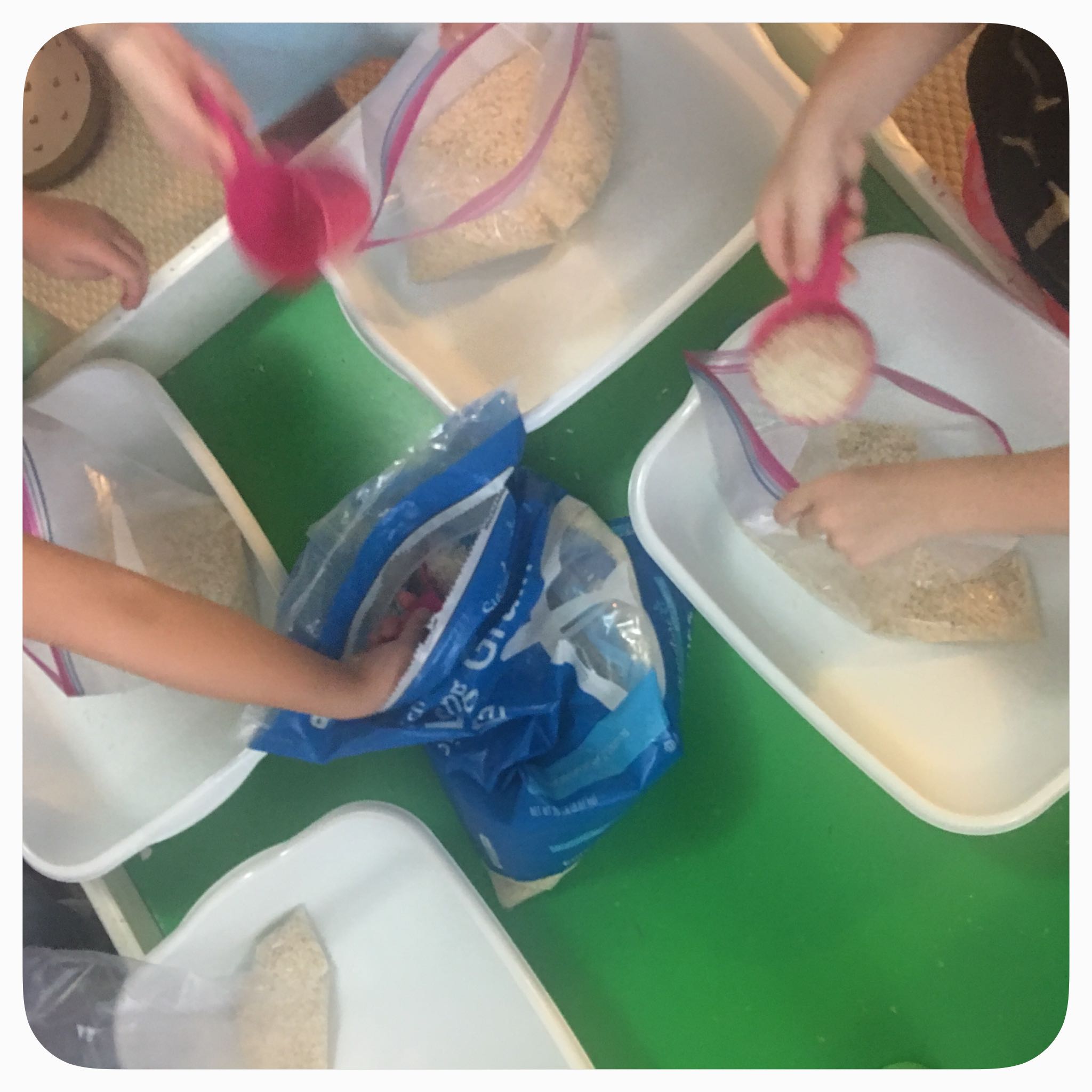 1.Gather all of your supplies. Setting everything up prior to introducing this to your child, helps for less mess.
Tip for not stressing about the mess:
Keep baby wipes close by
Prep the area with a drop cloth or old bed sheet to catch any spills
Put your child in old play clothes that can get dirty and messy
2. Let your children scoop up the white rice into plastic baggies.
3. Pour a small amount of non-toxic tempra paint (we love this from S&S Worldwide).
4. Zip up the baggie tightly and let your child help you mix the rice into the color. Fun sensory activity all on its own!
5. While the paint is drying, bring out the small toys that you set aside. Let the children choose which ones they would like to have in their bin.
4. Let the children pour their rice into the cauldron or sensory bin and add in the toys. They can play with this for days!
Store the colored rice in zip lock baggies, or other storage containers (we like these) and you can bring this out again and again for years to come.
Let us know how yours turned out by tagging us on social media @how2playtoday or using the hashtag #how2playtoday