This post may contain affiliate links which keeps this blog going but does not add any cost to you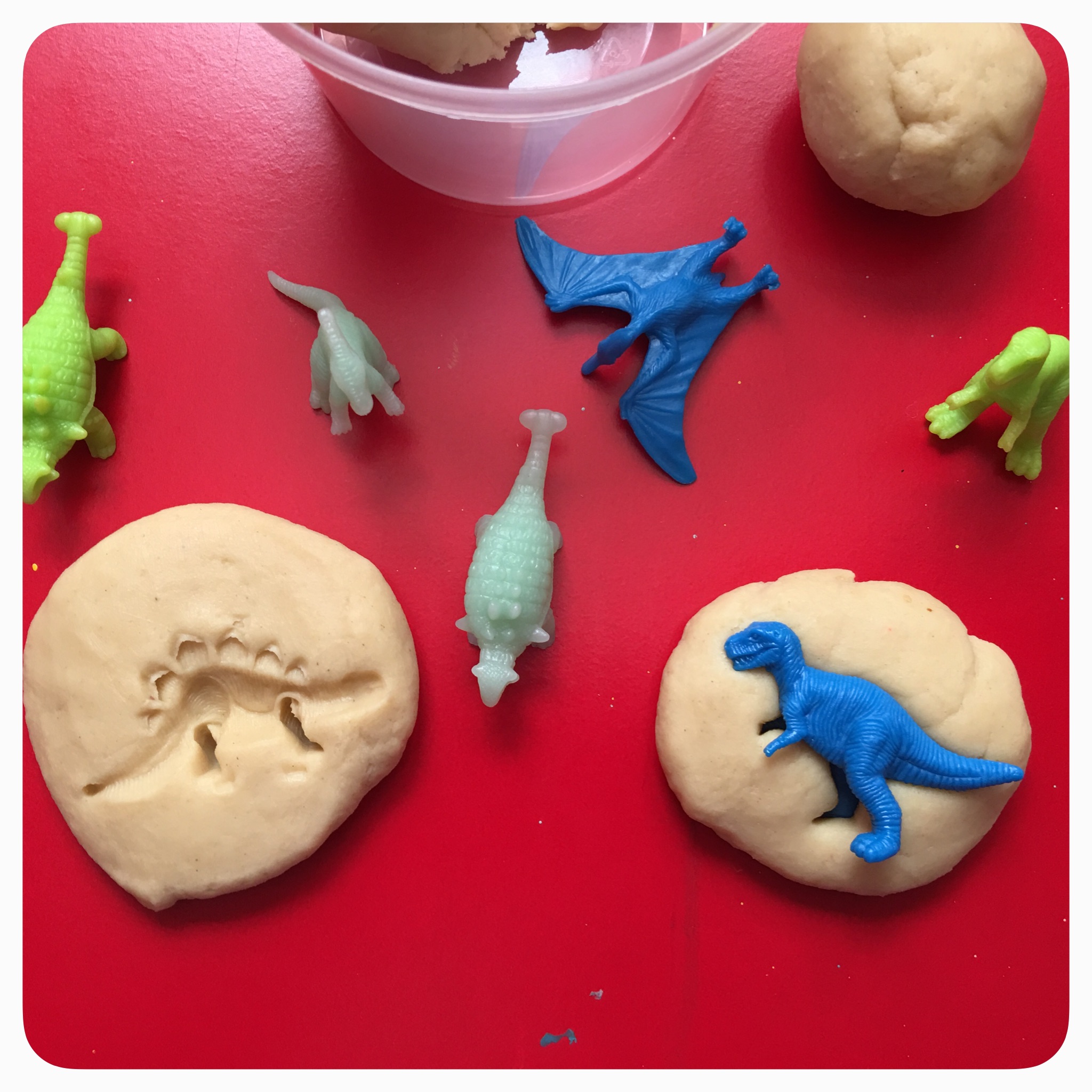 Objective:
Creating simple play-dough invitations to play for exploring Dinosaurs.
Skill Development:

Sensory Play
Age Range:

Preschool



Messiness: Low

Materials
---
Play-dough (see homemade recipes)
Sensory Setup:
Creating your own play-dough is simple and also allows you to keep children's allergies in mind (such as gluten).
Set out your play-dough and the dinosaur figurines in an inviting way to encourage play.
Discuss:
A dinosaur fossil is an impression or imprint preserved as a mold in a rock
Dino Fossil Play:
Encourage the children to use the dinosaur figurines and push them into the play-dough. They can stamp their feet into the dough, creating footprints. They can push the dinosaur's body sideways into the dough, making a fossil of the body.

Where 2 Buy Online