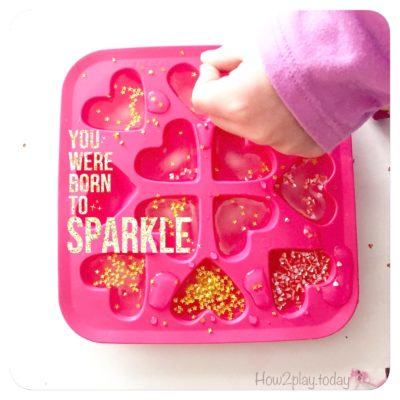 Glitter ice cubes are a fun way to let children help in the kitchen as well as encourage them to drink more water. Because who couldn't use a little more sparkle in their lives?
What You'll Need
---
Silicone mold

Water

Edible glitter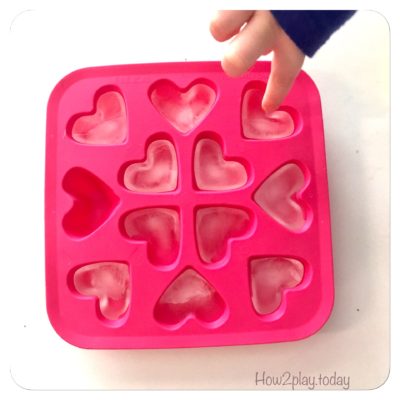 I prepped this activity by adding water to the silicone mold before night so that we could start the project in the morning.
Letting the kids feel the ice cubes is good sensory play.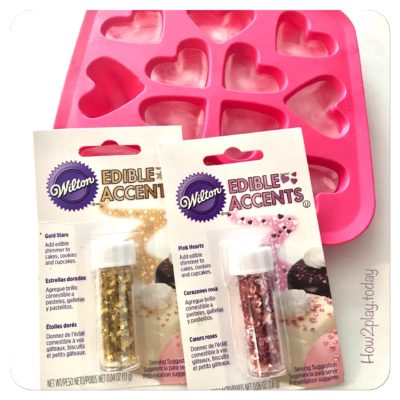 Wilton makes great options for edible glitter accents. We chose gold stars and pink hearts.
Michaels Craft Store has a selection of Wilton products but we ordered these from Amazon because I love the 2-day free Prime shipping.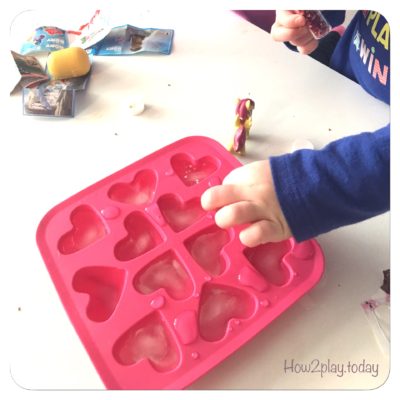 Add a few drops of water to the top of the ice cubes so that the glitter has something to stick to.
The children were able to add these glitter accents themselves. The top of these little containers are open so they can't shake them out like with sprinkles. They were able to dip their fingers into the containers and pull out the accents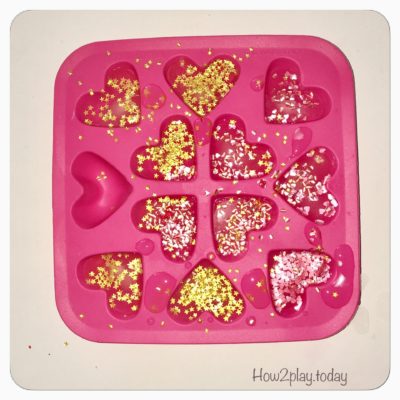 All finished adding edible glitter accents. Put in freezer until the small top layer of the ice cubes is also frozen.
Add these ice cubes to their cup of water at snack time and watch their eyes sparkle. Great way to encourage drinking more water.