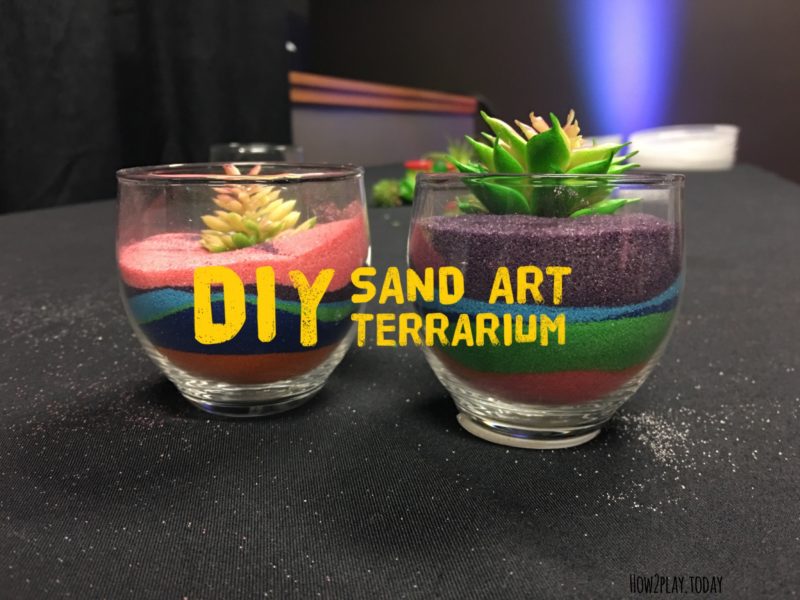 Create these bright and modern terrariums with colored sand and faux succulents. Sand art is a fun and simple craft for all ages!
This post may contain affiliate links which keeps this blog going but does not add any cost to you
What You Need
---
Where 2 Buy Online
---
How 2 Play
---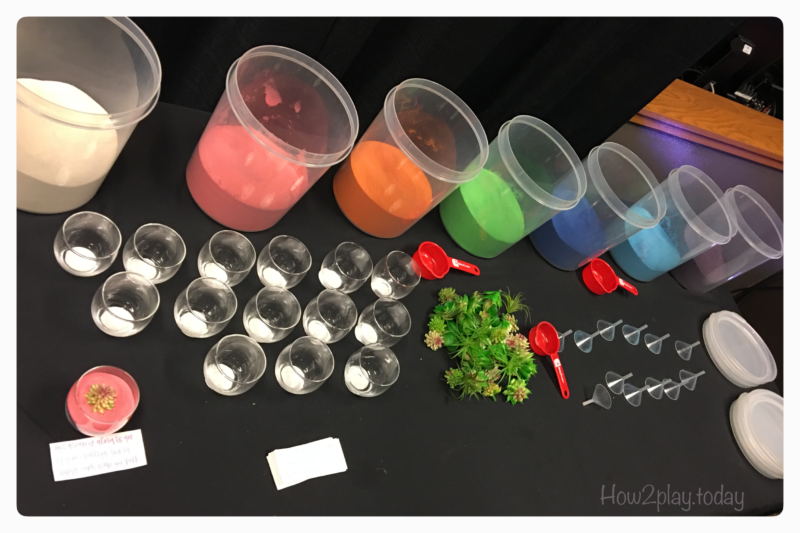 This project was originally created for our MOPS group (Mothers of PreschoolS) but after the moms had such a wonderful time, we let the kids take turns and they've created some adorable pieces of sand art.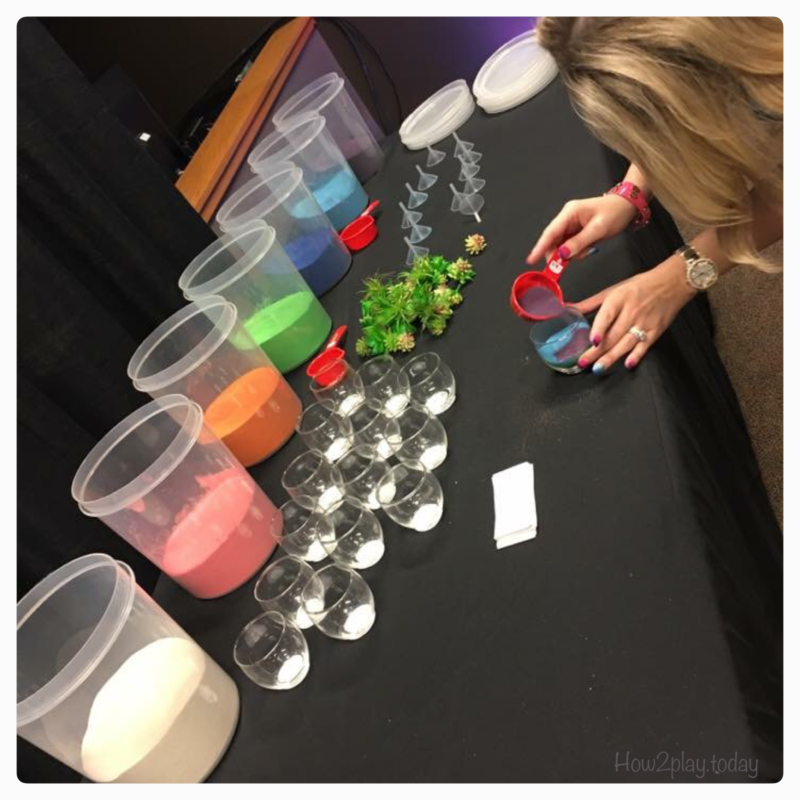 1.Pour sand into your container. We used candle holders from Michaels Craft Store that held the faux succulents perfectly.
There is no wrong way to create your terrarium. The only recommendation I had was to not use our pink and orange next to one another in the container because they're too similar in color.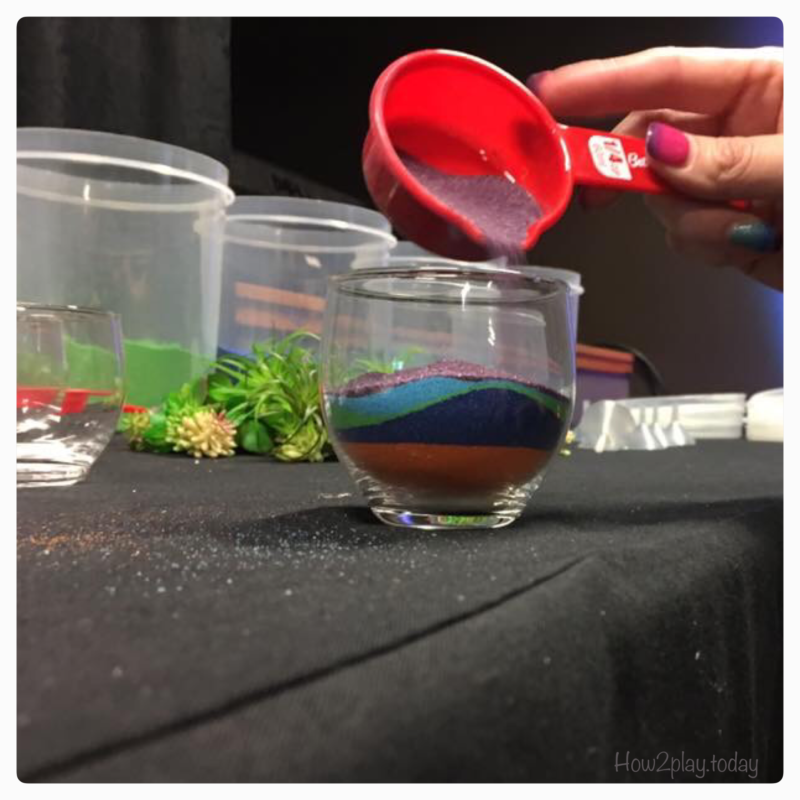 2. Continue layering your colors. You can pour more on one side to create the mounds.
You can use the funnels to help create the mounds but as you can see, I just used measuring cups.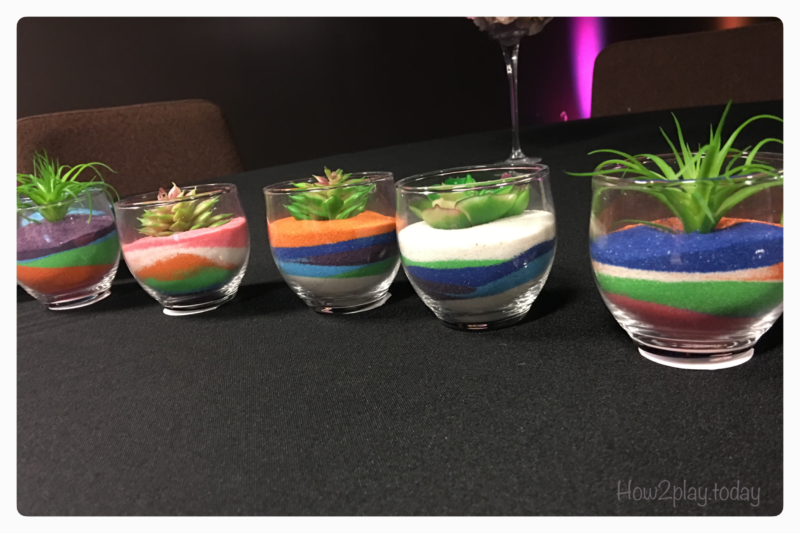 3. When you've created your layers, add the mini faux succulents we found also at Michaels and you're finished with your vivid masterpiece.