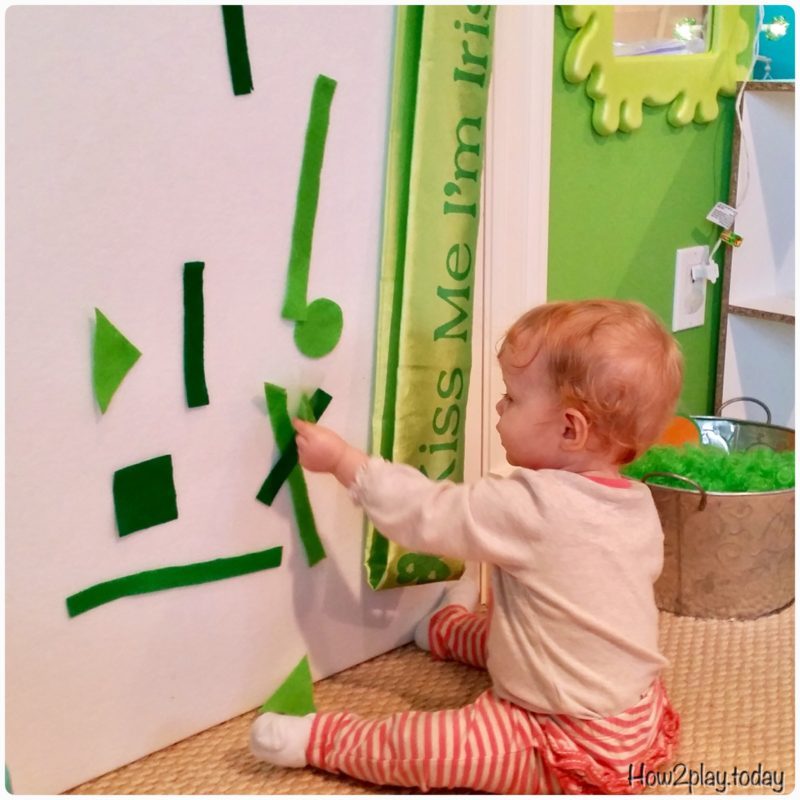 This DIY felt board is perfect for infants to play with all year round or pull out the green shapes to celebrate St. Patrick's Day
This post may contain affiliate links which keeps this blog going but does not add any cost to you
What You Need
---
canvas - any size you desire
felt from fabric store - large enough to cover your canvas
stapler
Where 2 Buy Online
---
How 2 Play
---
Iron your felt so that there aren't creases.
Lay felt flat. Place canvas onto of felt with the wooden parts showing.
Fold felt over the back and staple to wooden frame (back of canvas)
~ Play ~ Now you have a large felt board that you can easily move around because it's light weight.