1. I love to reuse items and you better believe that I have Amazon boxes galore. I drew the shapes and cut out the pieces using some of our boxes.
2. Put paint on a tray or paper plate and let the children paint. I also showed them how to dump some of the remaining paint of the container and onto the cardboard pieces.
This is piece is becoming the seaweed for the ocean floor.
The girls did almost all of the painting of all of the decor! I was surprised at how patient they were and wanted to keep on creating.
The pink piece is becoming some of the coral that will be secured to our playroom wall with velcro.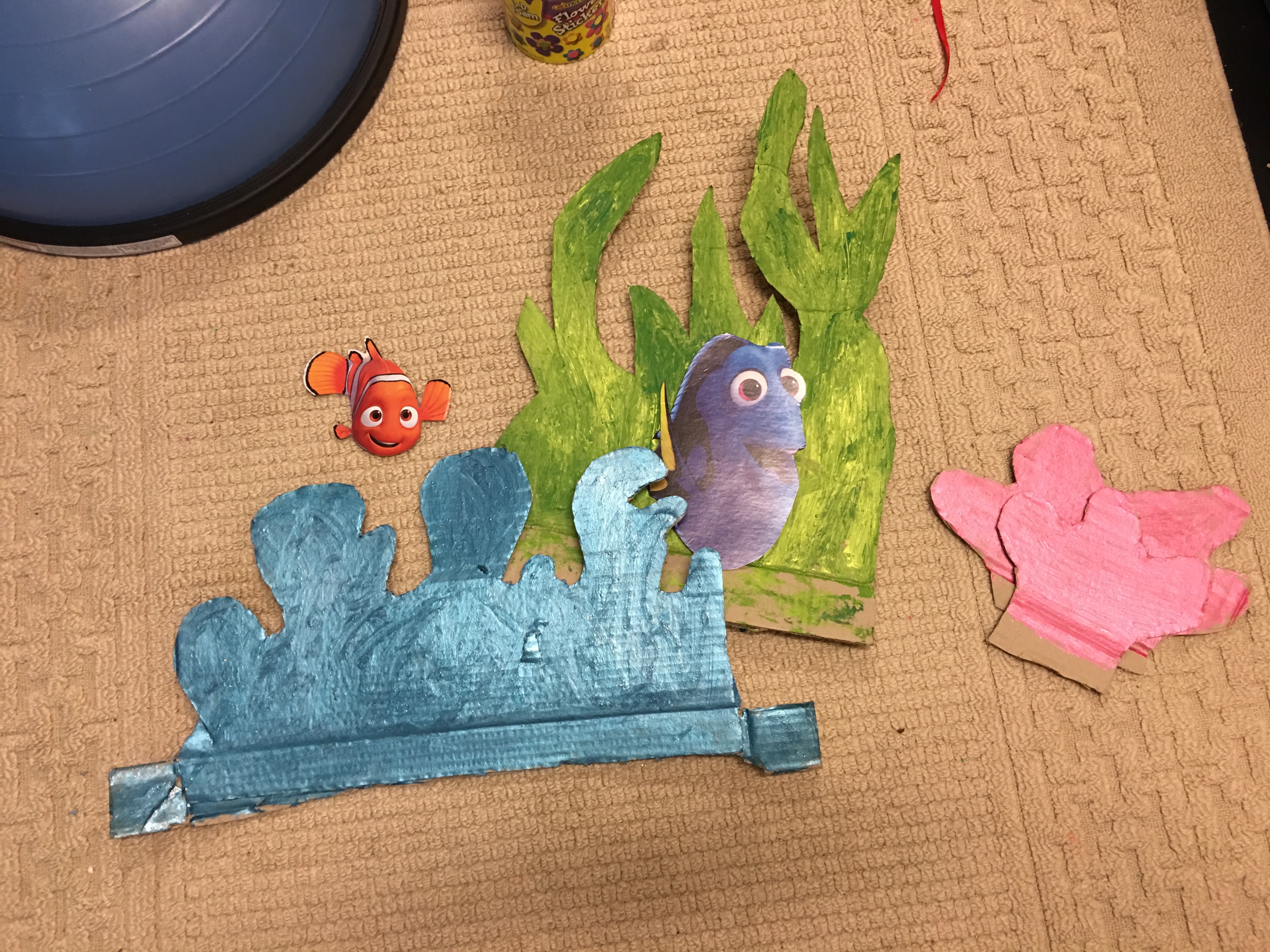 Our finished pieces! The cardboard Dory and Nemo are from a fruit snacks box and I cut the pieces out.