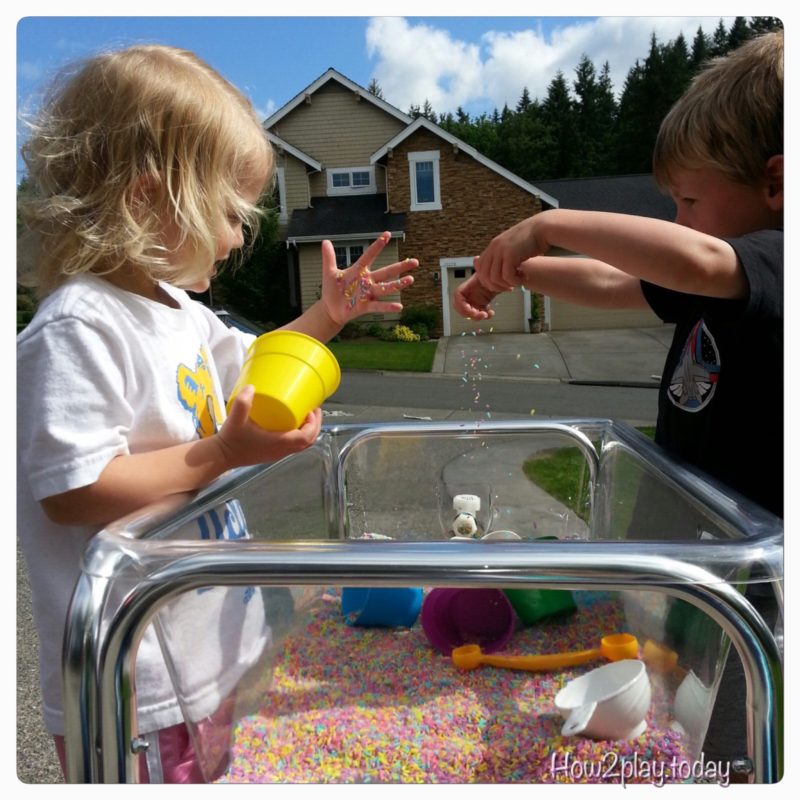 Easy to color rice makes for a fantastic sensory table addition. Gets the kids involved in making the rice, teaching them to measure and mix.
This post contains affiliate links which keeps this blog going but does not add any cost to you
Gallon zip-lock baggies, white rice, vinegar, food coloring (neon is always fun).
Shake to mix. Lay flat to dry for a few hours and add to sensory bin.