Objective: Using positive attributes in art for a fun way to help increase confidence. Great Social Emotional Learning activity.

How 2 Play works closely with other businesses and is associated with some affiliate programs. This means that if you purchase items through the links I provide, it helps me to maintain this website. You don't pay extra and it allows me to provide you lessons for free.
Materials
---
Piece of Paper
Markers, crayons or even colored pencils
Social Emotional Learning:
You may have heard this term used at schools and classrooms, especially this year. SEL is being implemented in schools to help our children excel not just in academics but socially as well. Examples include helping to show more empathy, manage emotions, make responsible and caring choices, etc.
Positive attributes. I have been using Art as a platform for increasing confidence in children for years so I'm excited to show you a few simple ideas you can do at home.
---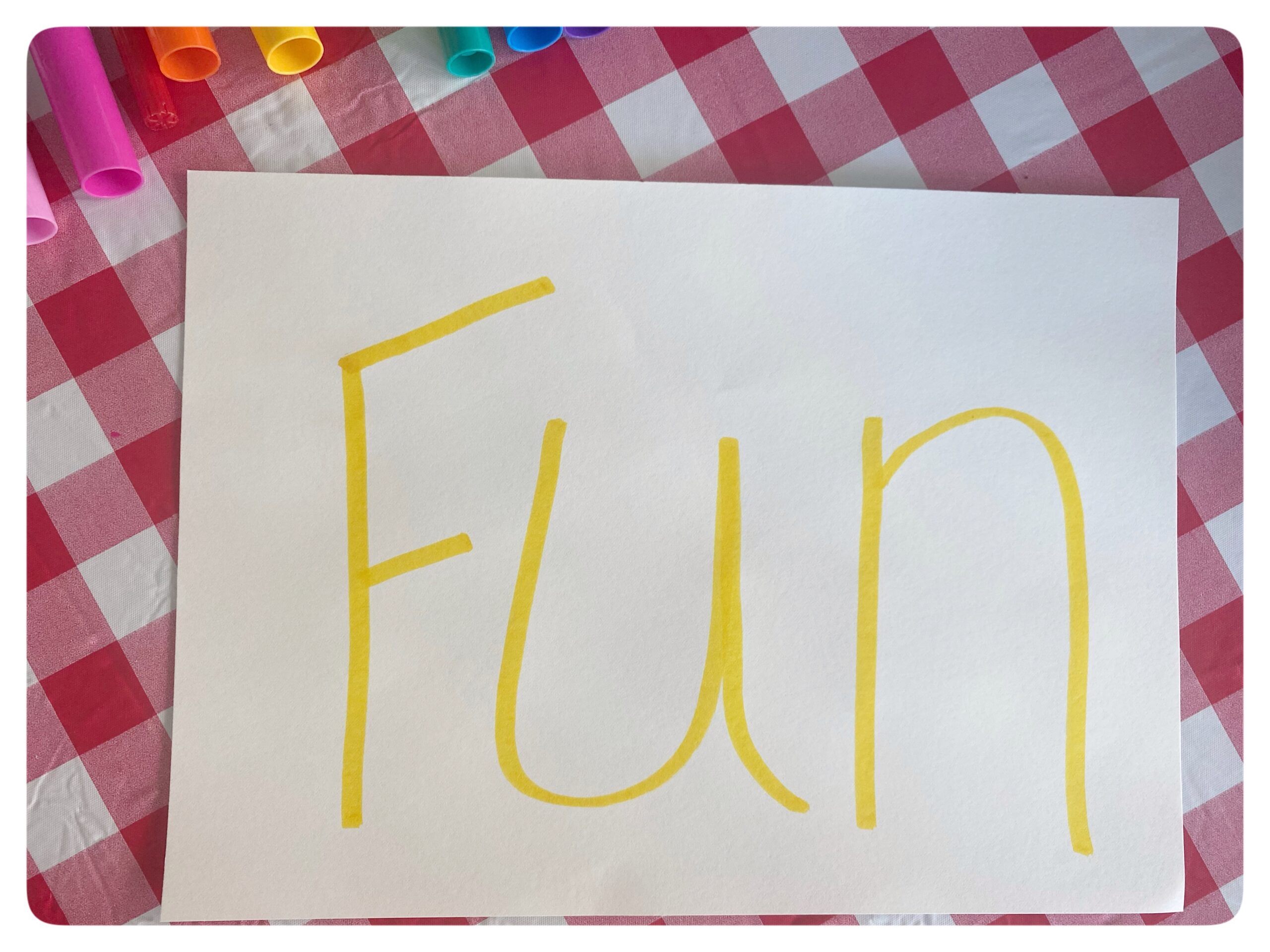 Step 1: Positive Attributes
There are many wonderful things about you. You are unique and that makes you special. What is one positive attribute about yourself?
You may make many of these art pieces but for right now let's just pick one. Now write the word in the center of your paper.
---
Step 2:
This is where you have ultimate creative freedom. You can pick any color you want to use next and add designs or trace around each letter.
---
Step 4:
Choose another color and keep going! You can draw lines, dots, swirls, zig zags. Which designs did you choose next?
---
Happy Creating:
Keep creating and have fun! When you're finished, you can even hang your art creations around your room as a reminder just how wonderful you are.
Keep creating and thinking of more positive attributes about yourself and others.
---

Share your Projects:
Check out more of our Art ideas here and don't forget to tag us on social when you try these out #how2playtoday
Check out our Instagram page and stories for more ideas of How 2 Play Today with your children.