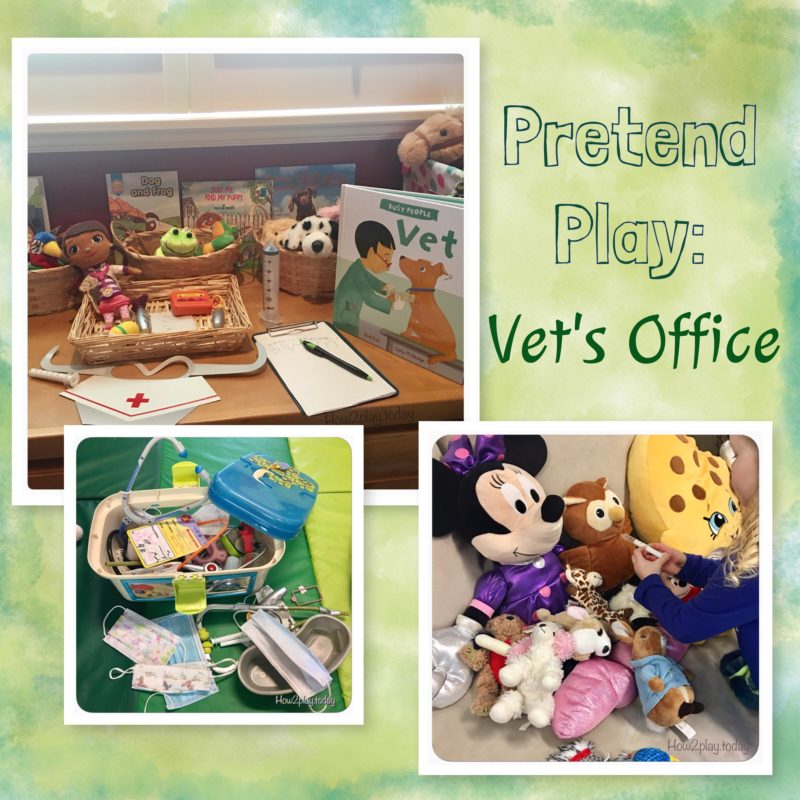 When children engage in dramatic play (pretend play), they're building social, emotional, and cognitive development areas. This allows them to explore the world around them in a safe setting. As a parent or caregiver, you get to encourage your children's play. Here are a few ideas for setting up a Veterinary Clinic.
This post may contain affiliate links which keeps this blog going but does not add any cost to you
Where To Buy
---
How 2 Play
---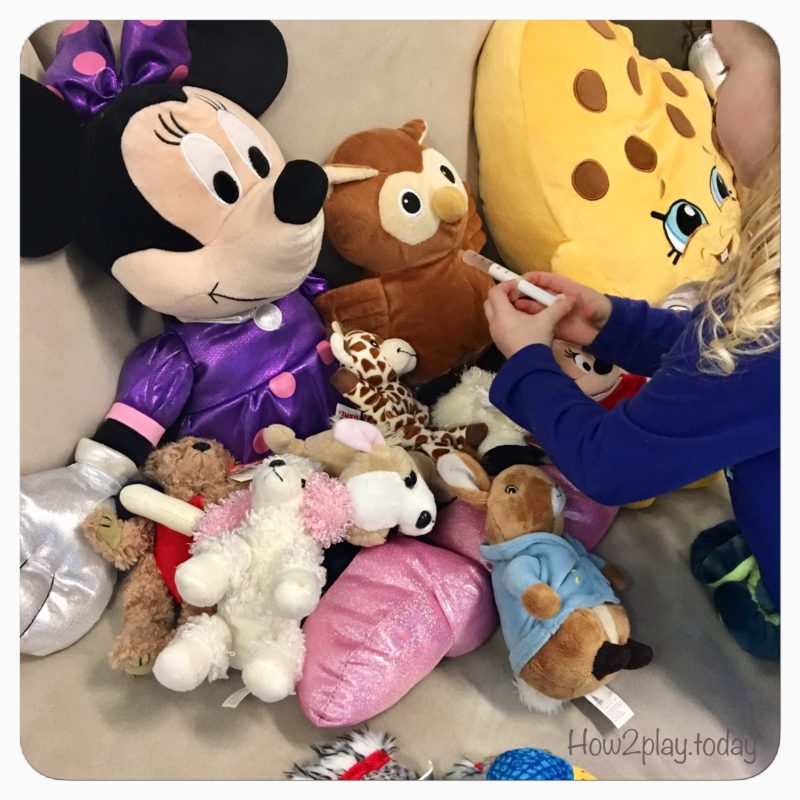 Stuffed Animals:
If your house is anything like ours, you have stuffed animals everywhere you look. Use them!
Set them on a couch, bed, floor or even make cute little DIY beds from those old Amazon boxes you have lying around.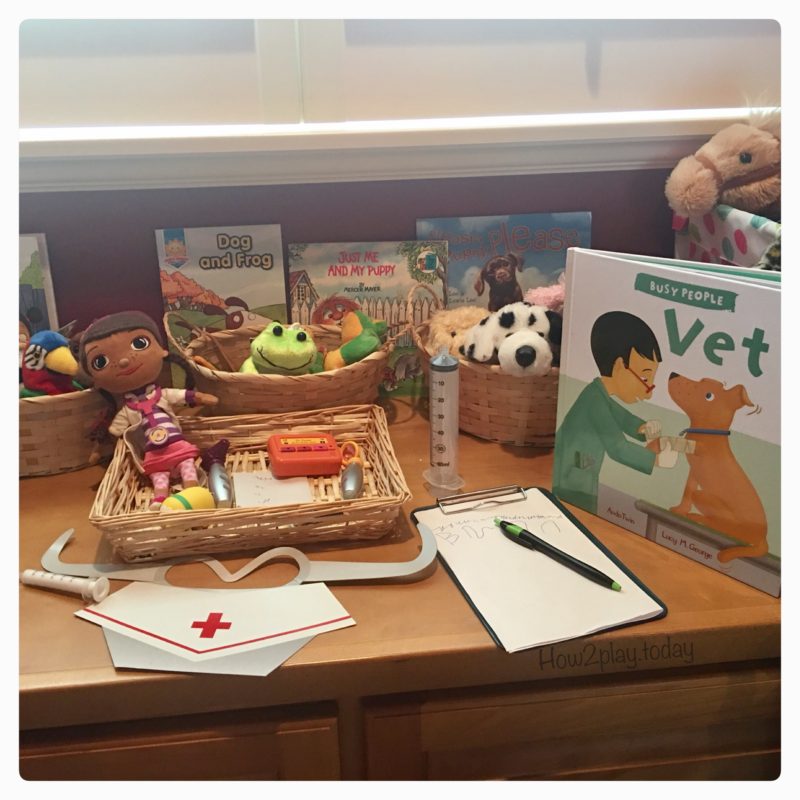 Center Set-up:
If you have the space, set up a designated area for pretend play that encourages their imagination.
Use baskets you have around the house and simply add the animals to them, creating their beds.
Clipboard and blank paper allows them to write or draw. You can also create a checklist for animal check-ups.
Read books about Veterinarians and animals.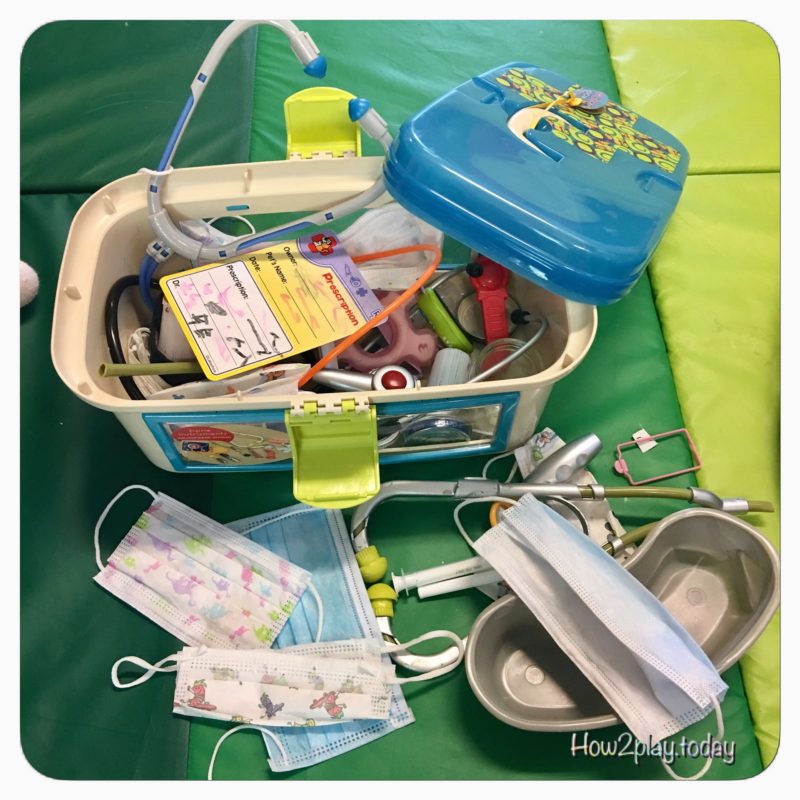 Doctor Kit:
We received this kit as a gift 3 years ago and kids still love it! We've added items to it along the way like
Kid sized medical masks (When visiting the pediatrician, ask if you can have a few extras to take home)
Medical syringes from children's cold medicine.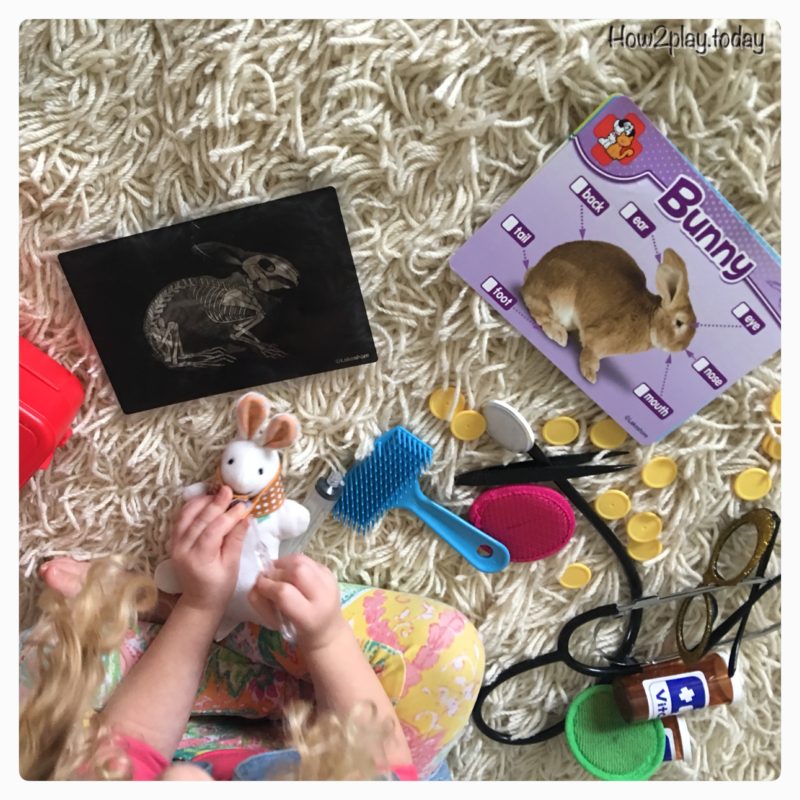 Lakeshore Learning Store:
They offer a fantastic "Vet Center" carrying kit that comes with laminated cards with details of the animals and X-rays!