This post may contain affiliate links which keeps this blog going but does not add any cost to you
Materials
---
Large box

Scissors or box knife

Duct tape (red, black, white)

Spray paint or Acrylic paint
Books to Read
---
Crunch and Crack, Oink and Whack! An Onomatopoeia Story
*Reading enhancing the learning environment
---
Chances are you have some cardboard boxes laying around your garage. Let's turn those into something fun for your child to play with. This goes great with a Farm themed Birthday party or for your preschool Farm theme
---
Step 1:
We had ordered some patio furniture and had a few large boxes in our garage, so I took one of them and decided to turn it into a Barn. If you don't have one large box, you can still create by duct taping smaller boxes together.
---
Step 2:
Next I cut the top flaps at an angle to create the peak of the barn, securing with black duct tape.
Step 3: I cut the opening for the door and started reinforcing the door with red duct tape.
---
Step 4:
I cut windows on each side and also reinforced those with red duct tape.
As you can see from the top, our "peak" of the barn doesn't completely meet up. I did this on purpose so that (1) as a parent, I can easily see over into the barn (2) while using this inside of the house, it allows for some extra light and (3) I didn't want to have to recut and tape to make it match up.
---
Step 5:
I started out by using spray paint in red and black but due to the smell, I had to keep creating outside. It started to rain and so I tried to hide our large Barn box inside of another large box.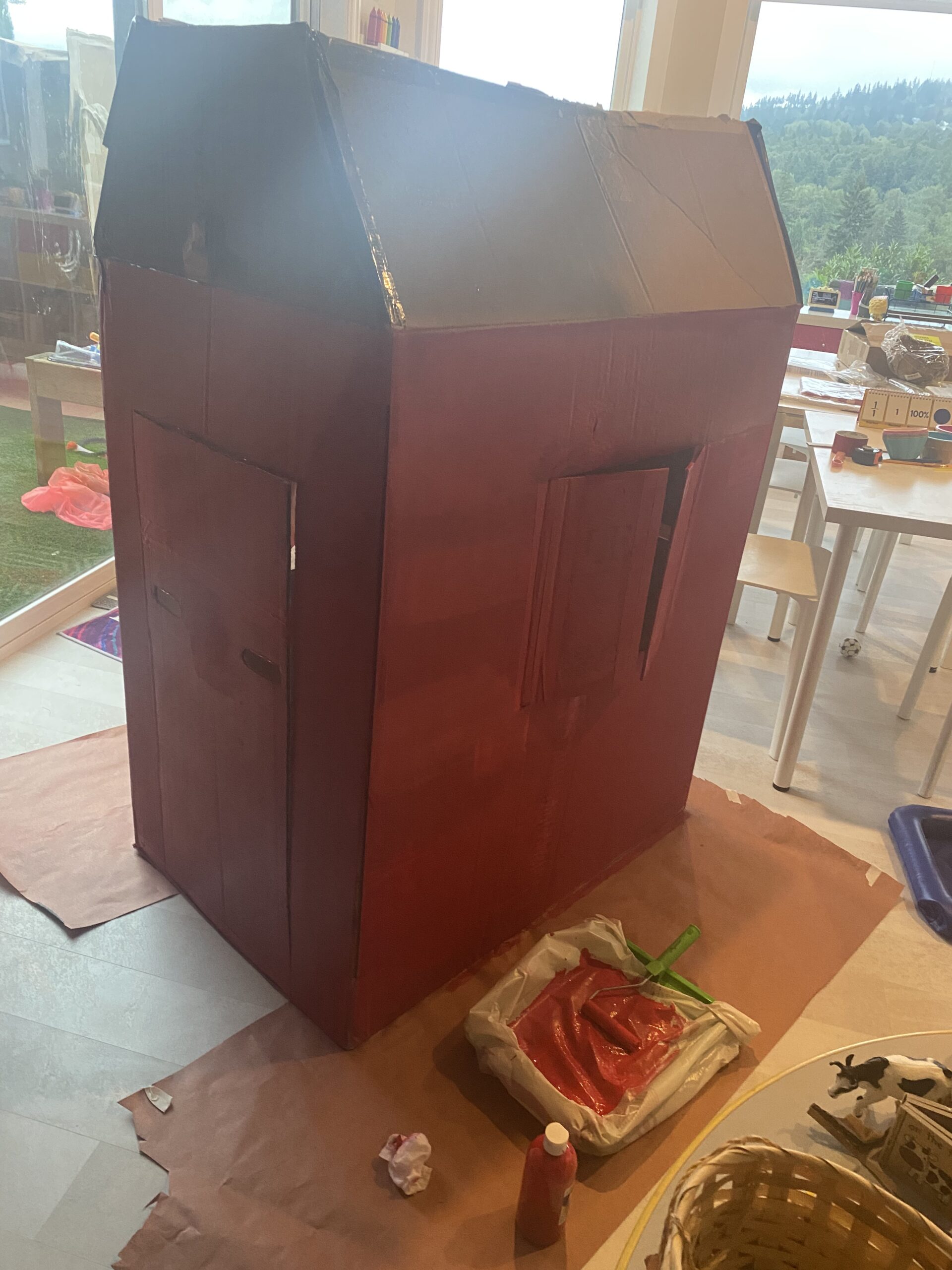 The spray paint didn't cover all of the black ink so I switched to using acrylic paint.
Paint Hack: wrap your paint pan with a plastic bag! When you're finished, simply pull off the bag, wrap it and toss it. No Mess - and we all know how busy life is.
---
Since I was taking this to my sister's house for my niece's birthday party (Farm Theme), I had to disable the entire thing by cutting the sides so it would fit into my car. Then used duct tape to tape it back together. But look how cute!
---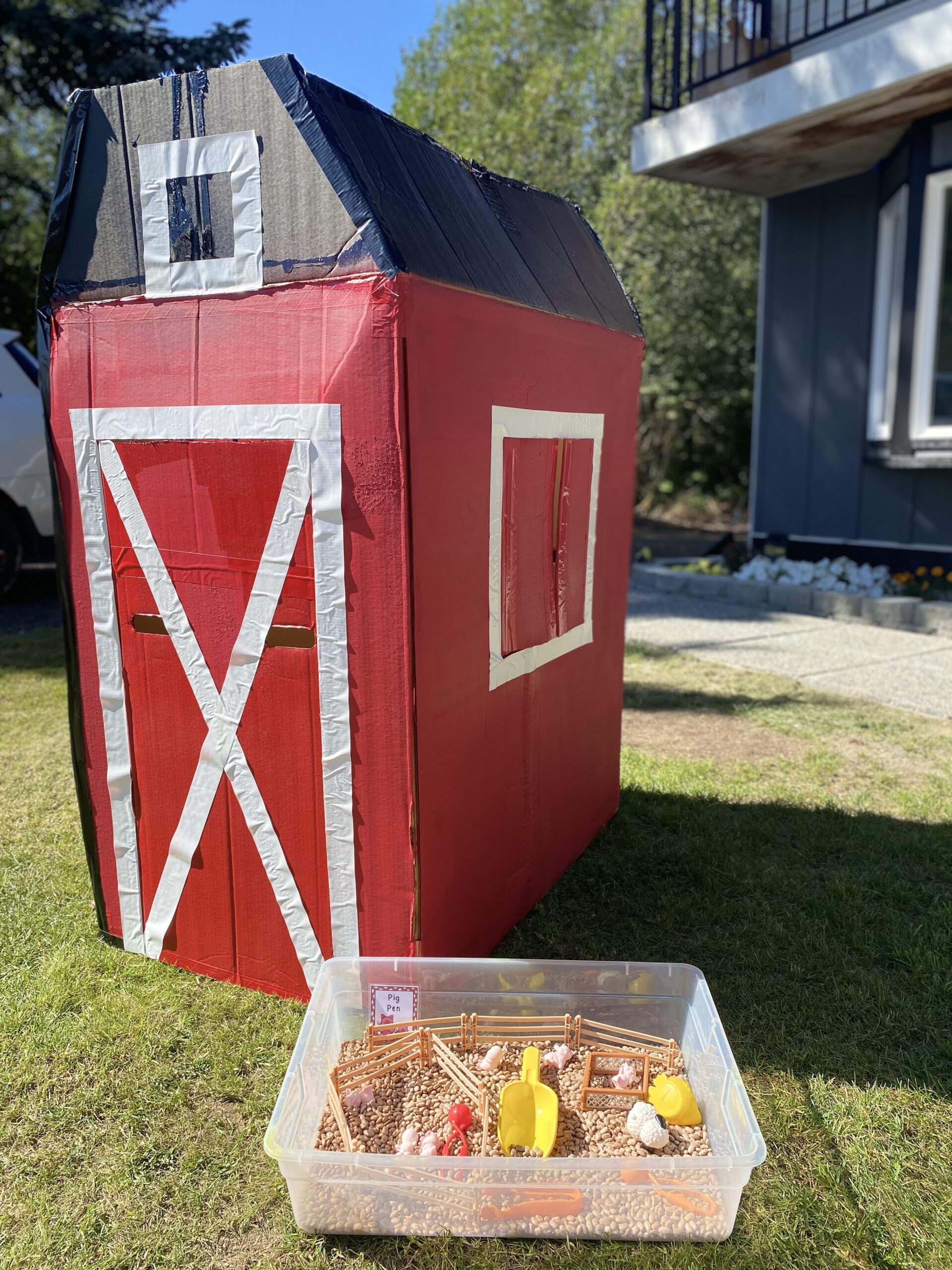 Step 6:
The barn was a hit and all the kids loved playing inside. We paired the barn with multiple sensory bins, all Farm themed of course.
---
Check out more Farm Themed Play
Share your Projects:
Check out more of our Themed Play and don't forget to tag us on social when you try these out #how2playtoday
Check out our Instagram page and stories for more ideas of How 2 Play Today with your children.