This post may contain affiliate links which keeps this blog going but does not add any cost to you
Objective:
Creating ways to explore abstract art while learning about Piet Mondrian.
Skill Development:

Art Education
Minimum Age:

Grade 5



Messiness: Low

Age/grade for projects are simply suggestions and may be used with other age groups.
Some activities may not be suitable for younger children. Supervise your children at all times.
Piet Mondrian
A famous Dutch painter who is best known for his 1920's abstract works of art featuring only horizontal and vertical lines.
Mondrian's famous abstract works of art used only primary colors (Red, Yellow, Blue) along with white and black to create bold contrast.
---
Step 1:
You're going to be creating a one point perspective drawing then altering that drawing like Mondrian's abstract paintings.
Place your paper in landscape layout.
In the center 4" down, 5.5" over) you will create a rectangle. We created one that is 3" long.
---
Step 2:
Place a sticker in the center to use as a guide. This is your one point perspective. This is a drawing method that shows how objects get smaller as they get further away.
As you draw your lines extending from your rectangle, the ruler will always line up with the center of this sticker. The sticker will be removed later.
---
Step 3:
Draw lines from each corner of your center rectangle to the outside of your paper. All lines should angle towards your center dot sticker. This is your perspective point.
Note that the lines extend from the corner of your rectangle but will not match up with the corner of the paper.
---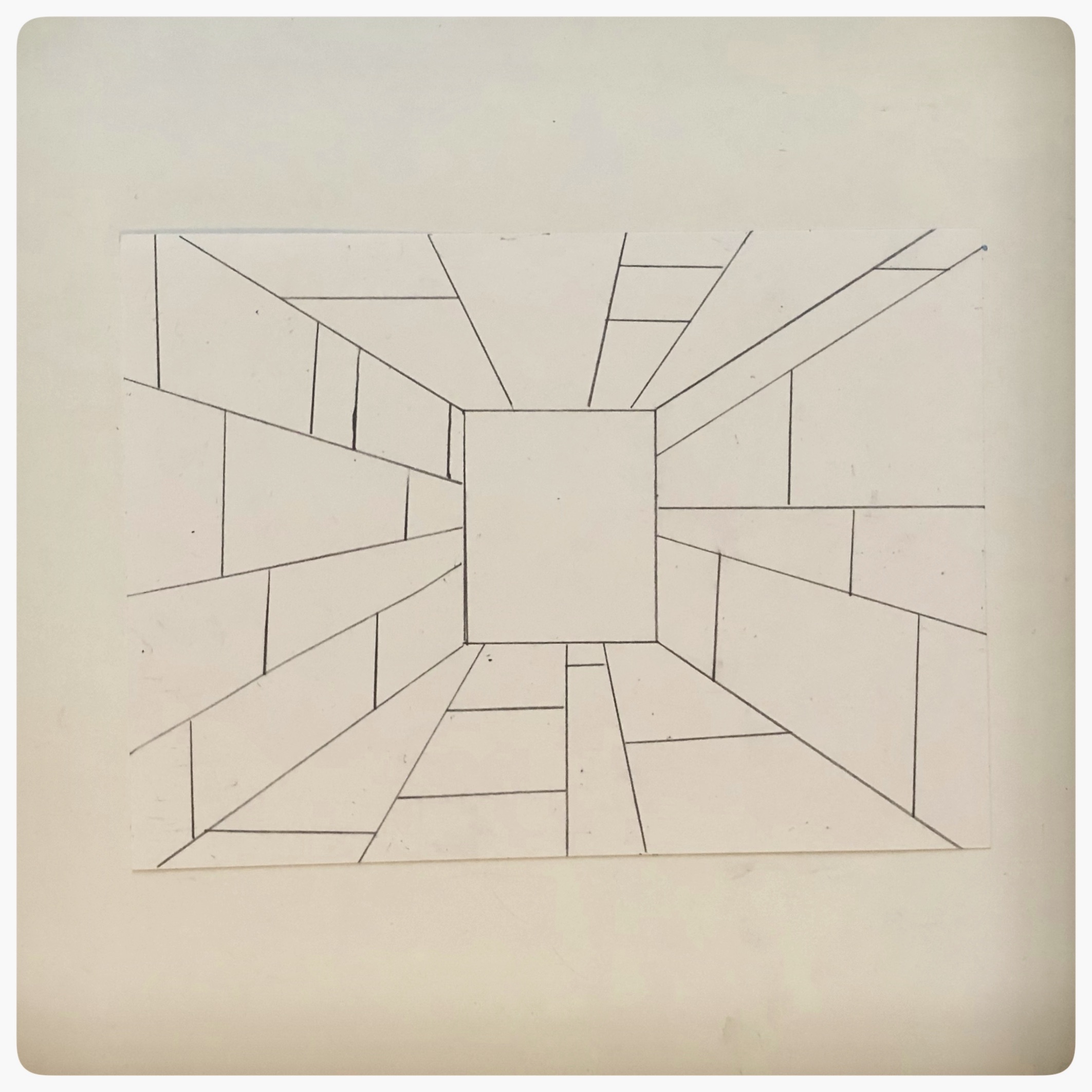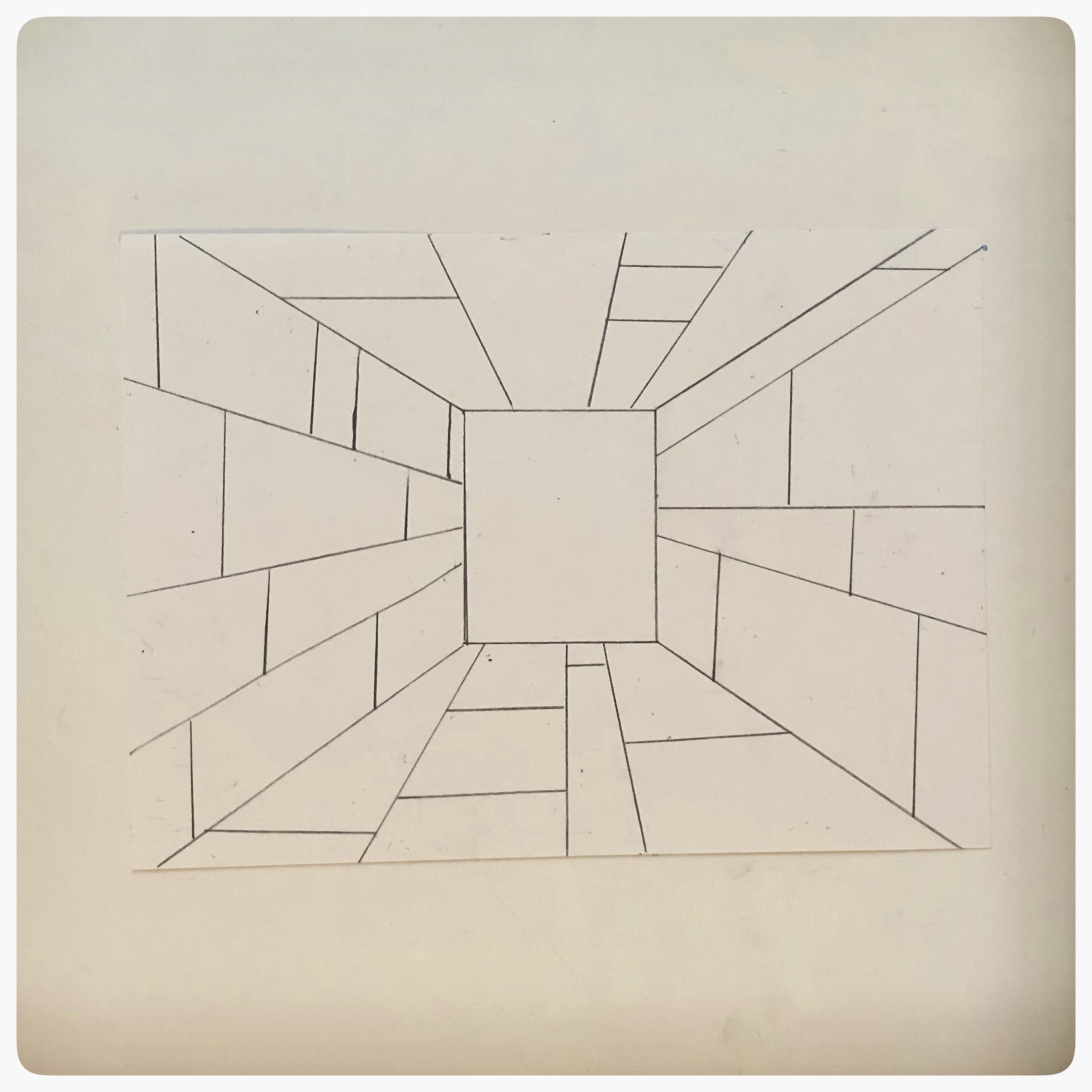 Step 6:
Using your ruler, begin making Vertical Lines. This looks a little like a hallway turned into Mondrian's Composition of Red, Blue, Yellow with his abstract squares.
You may also turn your center rectangle into one of Mondrian's compositions.
---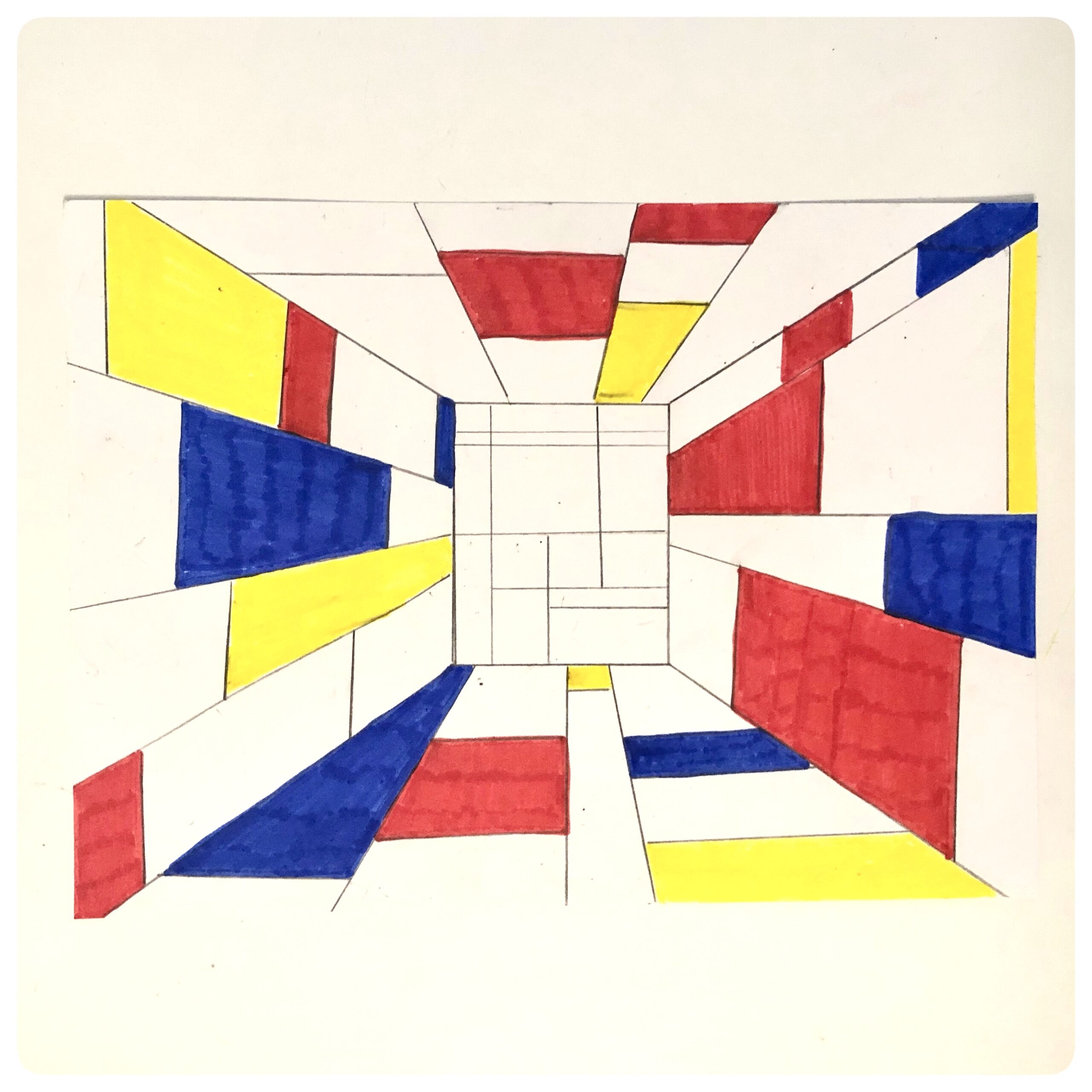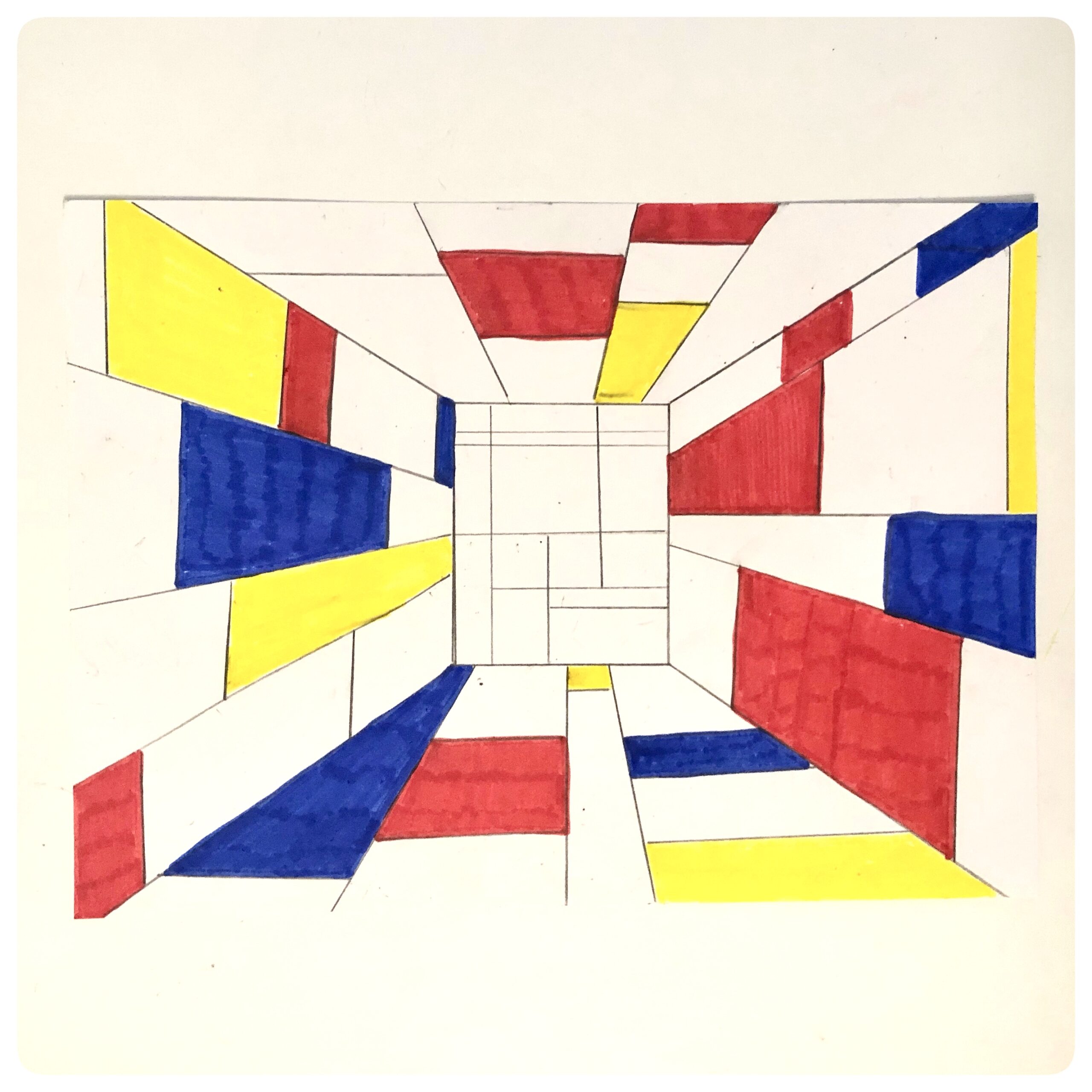 Step 7:
Color in spaces using Red, Yellow, Blue, and Black markers. (note that when using yellow, keep in on the inside of the pencil markings as the pencil can rub off onto the yellow).
Trace all lines with a black marker. When finished, mount on black construction paper and enjoy your masterpiece.
---
Share your Projects:
Check out more of our Art ideas here and don't forget to tag us on social when you try these out #how2playtoday
Check out our Instagram page and stories for more ideas of How 2 Play Today with your children.