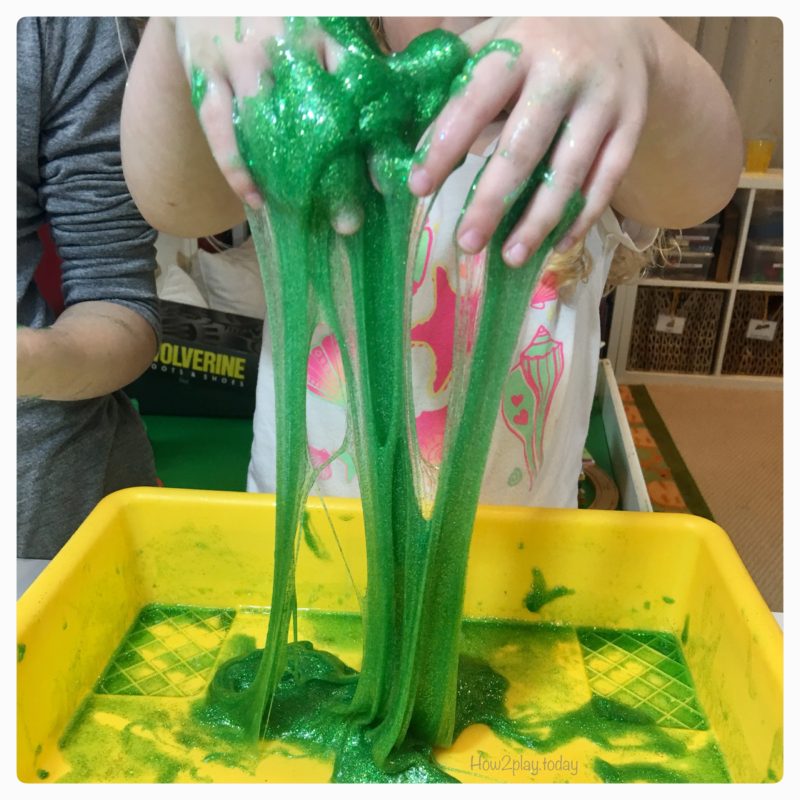 This DIY slime is made from clear glue, liquid starch, food coloring and a whole lot of glitter, which makes it perfect for St. Patrick's Day. You and your little ones will enjoy making and playing with this! Store in container for continuous play all month long.
This post may contain affiliate links which keeps this blog going but does not add any cost to you
What You Need
---
Clear Elmer's glue
Liquid Starch
measuring cup
Food coloring - green
Glitter of any sort - we used fine green glitter, fine white glitter, shimmery sequins
Where 2 Buy Online
---
How 2 Play
---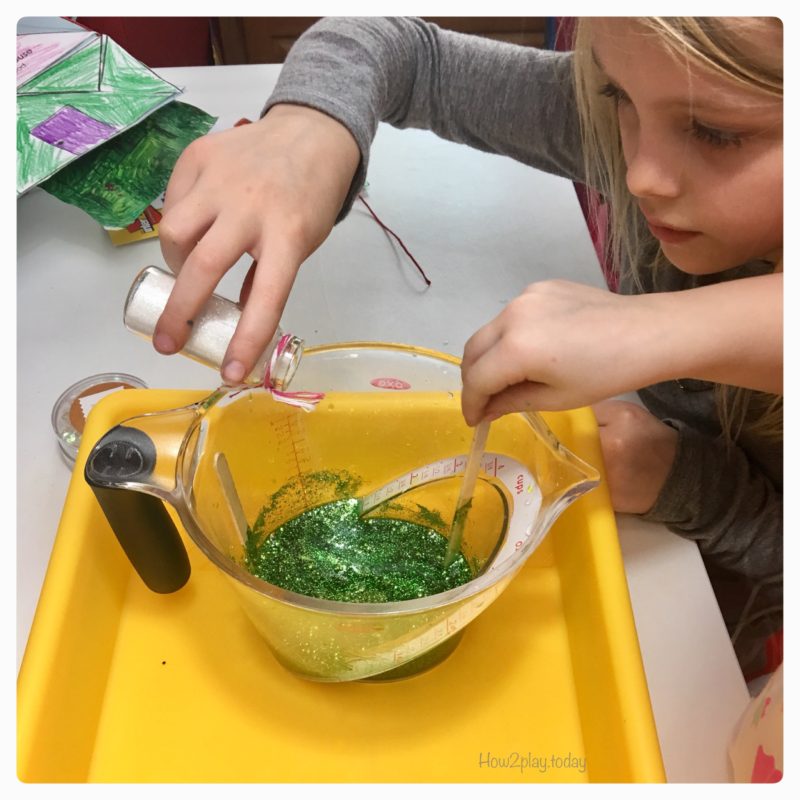 1. Mix:
1/2 Cup warm water
1/2 Cup clear Elmer's glue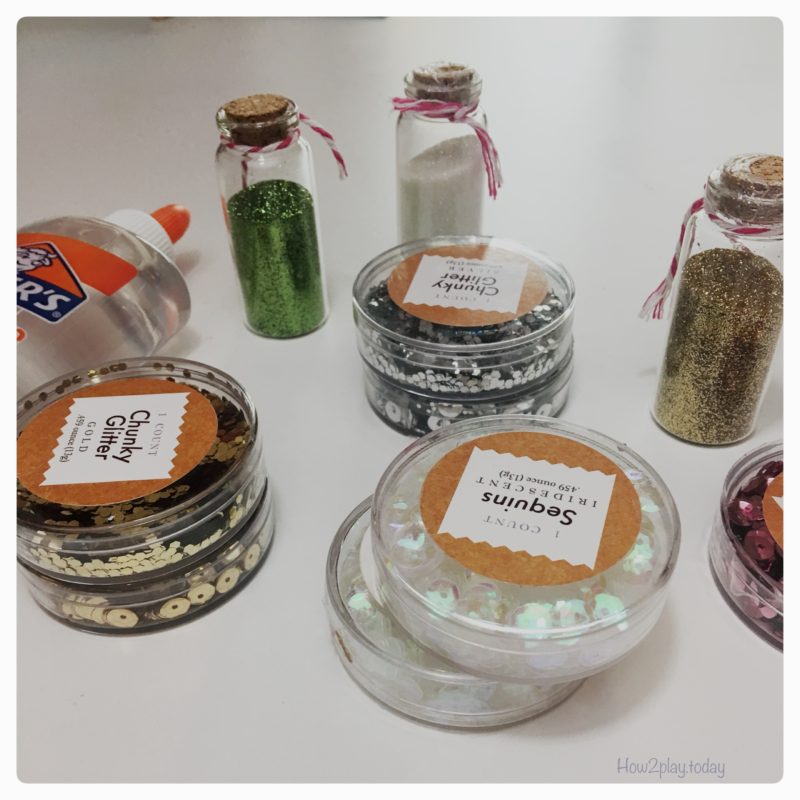 2. Add glitter of your preference.
We found this great selection from Target in the DollarSpot.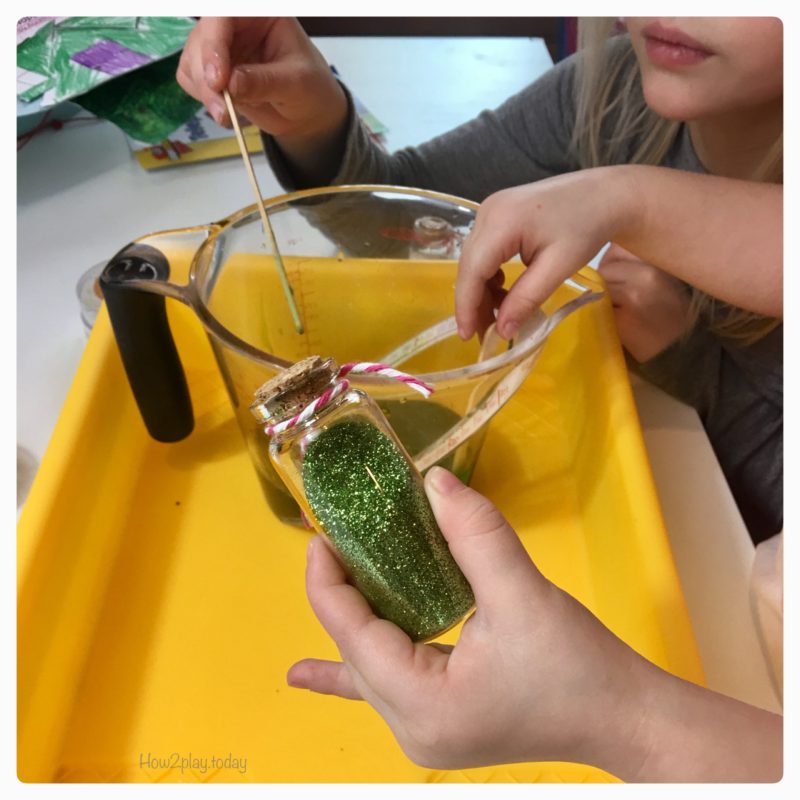 Read aloud the directions and have the children following your directions. As with most of our activities, children are able to do these steps alone (while supervised, of course).
This helps them with *Following Directions *Fine Motor Skills *Measuring *Team Building Skills *Builds Confidence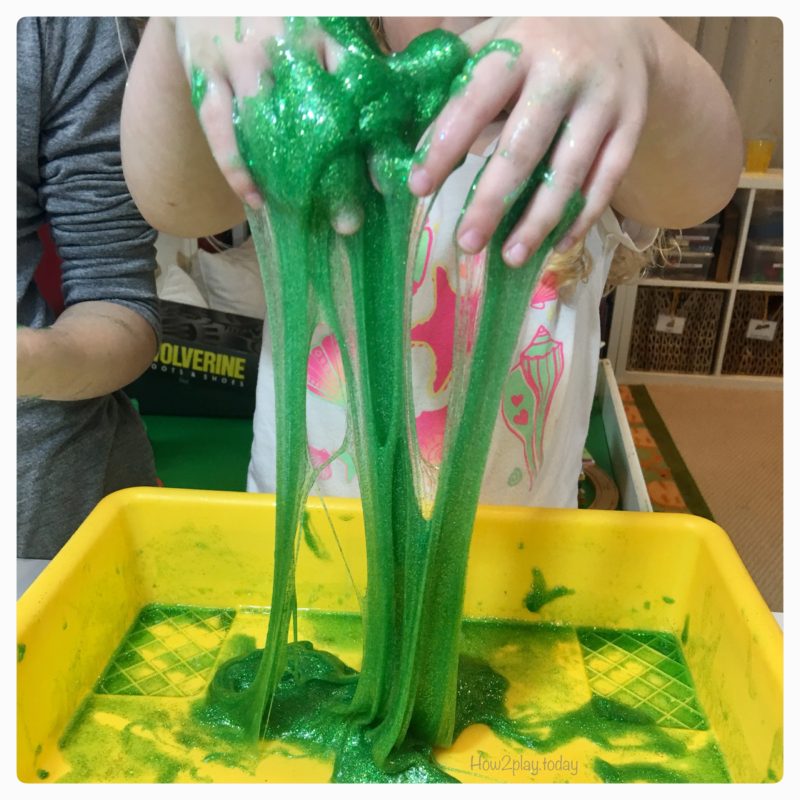 3. Mix in:
1/2 Cup liquid starch
Get in there and mix around the slime with your hands. Great sensory activity!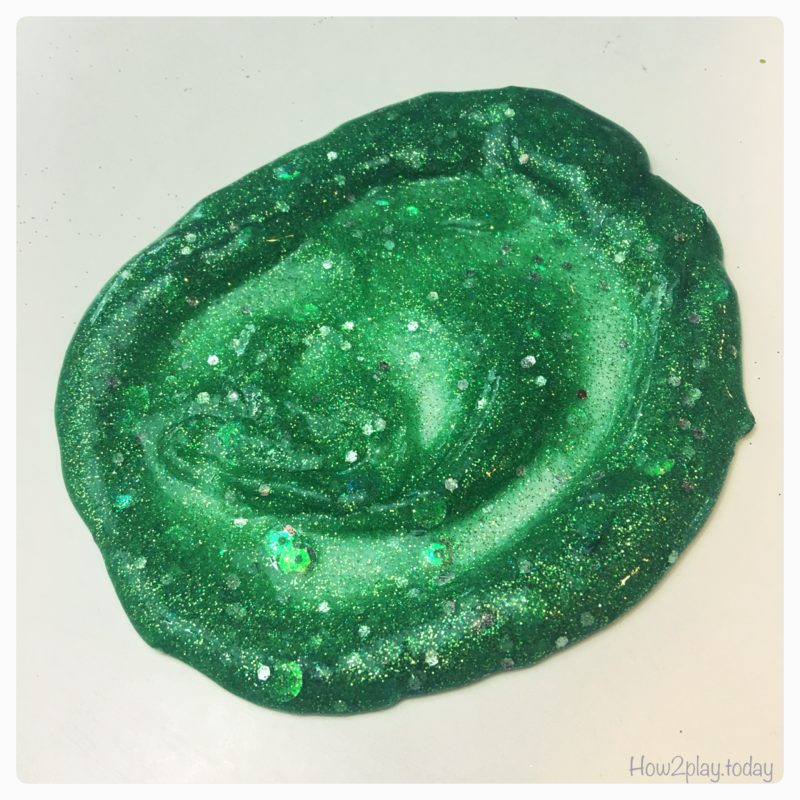 Troubleshooting:
---
Too Sticky ?
Add tsp at a time of liquid starch and mix until it's just the way you want.
Too Slimy ?
Add tsp at a time of clear glue and mix.