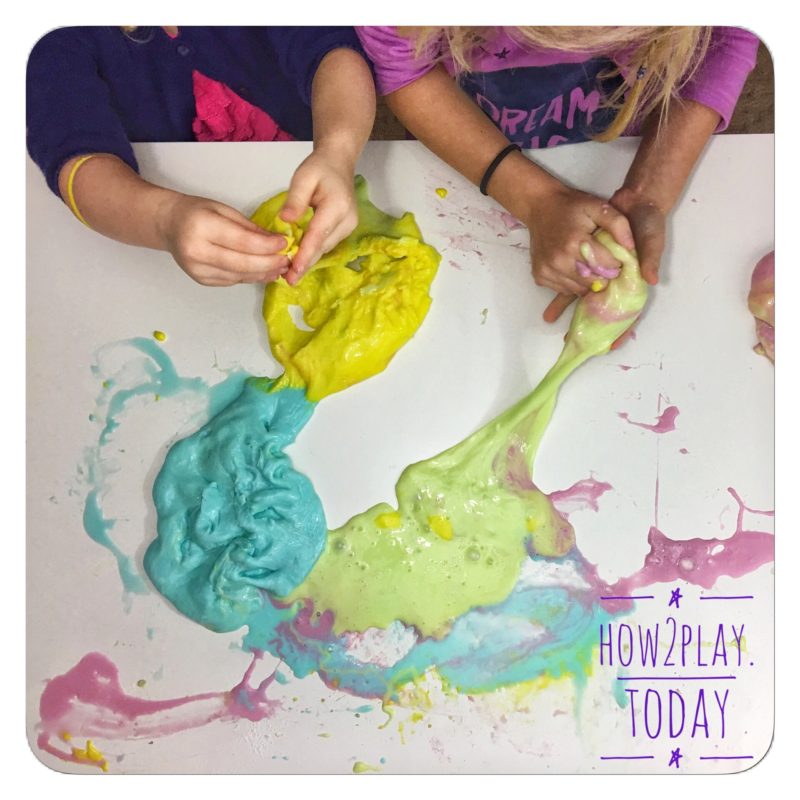 Unicorn slime is loads of fun! Kids can get involved creating it by helping to measure out ingredients, taking turns and mixing the goo all together.
This post contains affiliate links which keeps this blog going but does not add any cost to you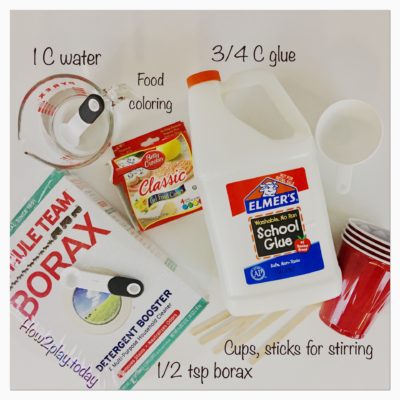 We set out 4 red plastic cups and in each cup we mixed:
1 cup of water
3/4 white Elmer's glue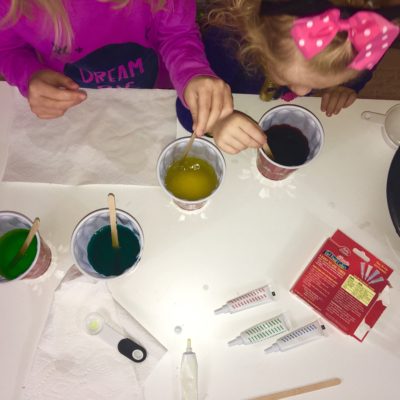 Add food coloring to each cup - we used gel food coloring for bright colors
Teal: 1 blue: 1 green
Lime Green: 5 yellow: 1 green
Pink: 8 red: 1 blue
Yellow: 4 yellow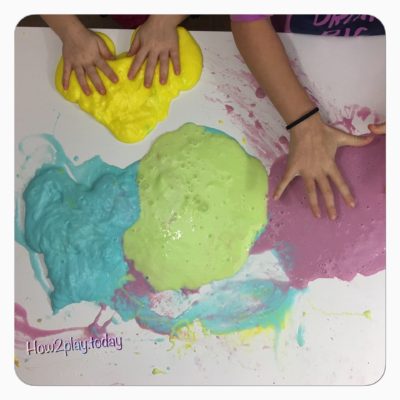 Add 1/2 tsp borax to each cup and keep stirring. Mixture will thicken. We then dumped out the mixture on the table and I let the kids continue to mix using their hands.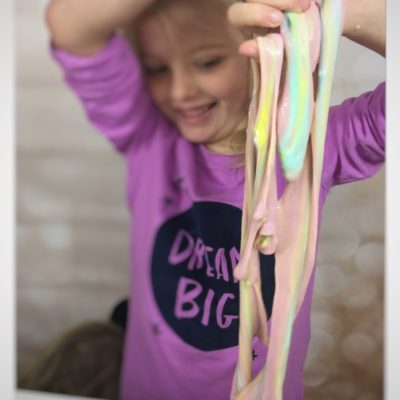 Continue to stretch and mix and play!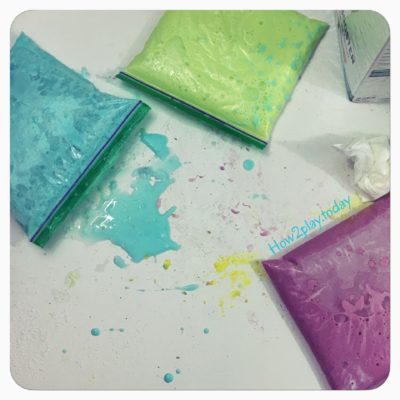 Store the slime in ziplock baggies to keep it fresh. You can continue to use the slime over and over again.