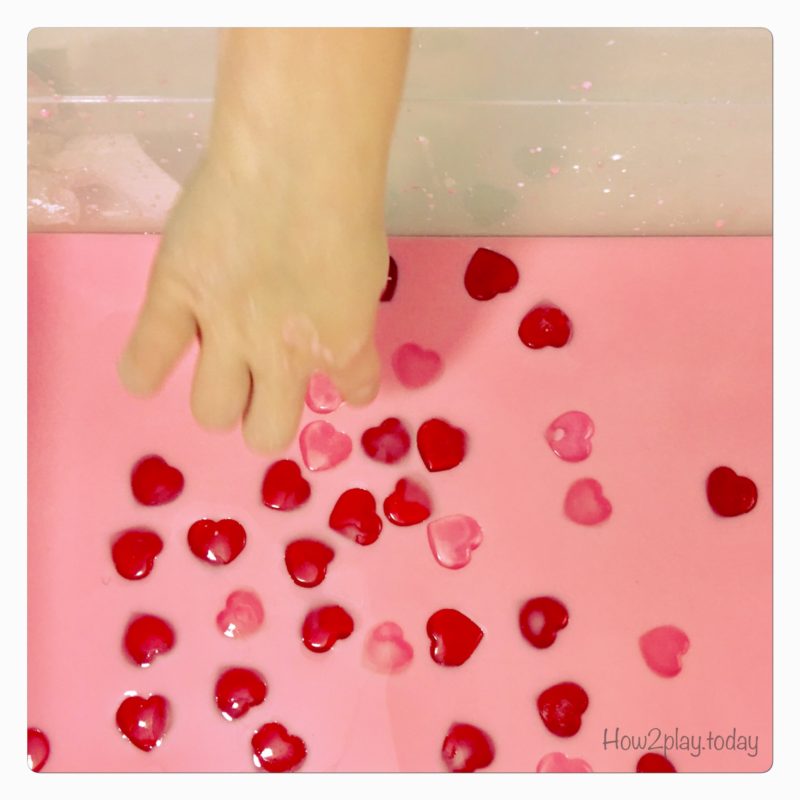 Valentine's Goop Sensory play.
This goop or oobleck is super simple to make with water and cornstarch. Add some food coloring and little toys of your choice and you have a great invitation to play for sensory/ science time.
This post may contain affiliate links which keeps this blog going but does not add any cost to you
What You Need
---
sensory bin
container of warm water
corn starch
red food coloring
spoons for mixing
red and white plastic hearts
Where to Buy
---
How 2 Play
---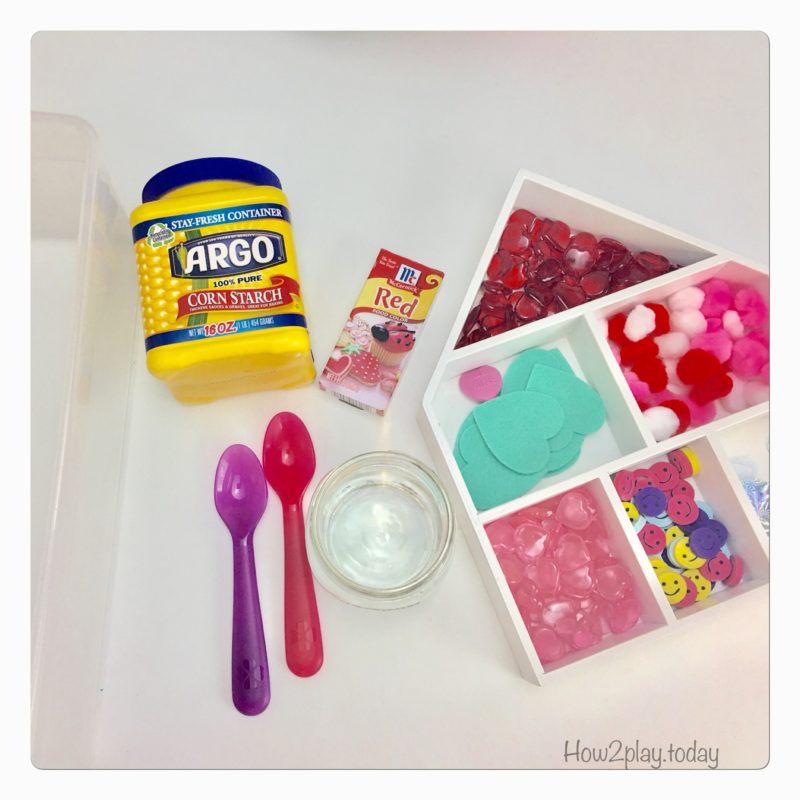 1. Gather all of your supplies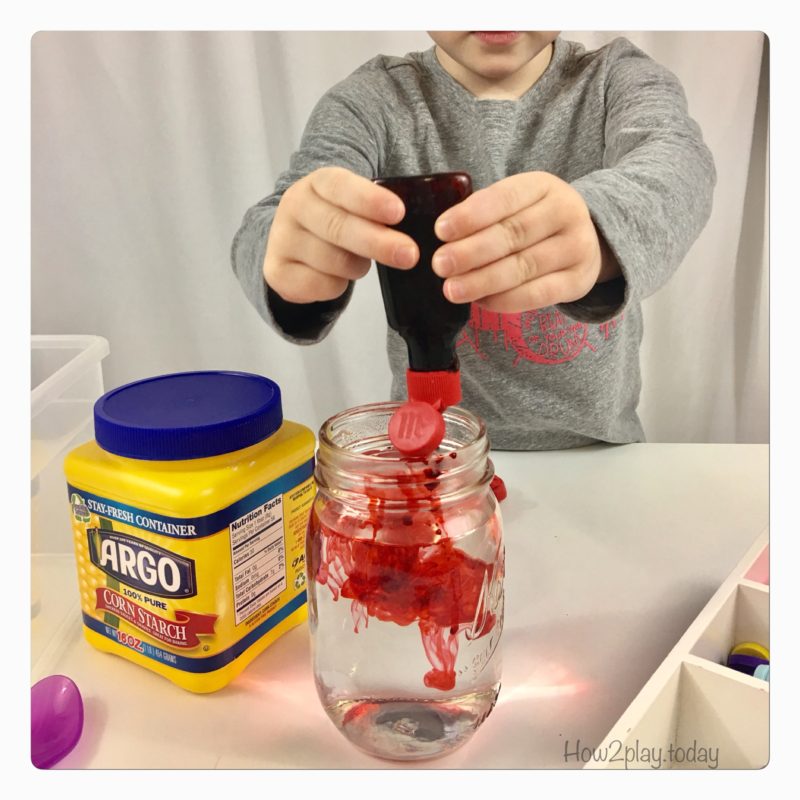 2. Have your child add drops of red food coloring to the warm water. Mix the water.
Explain how warm water has more energy that helps dissolve or move the color around faster (this is called diffusion).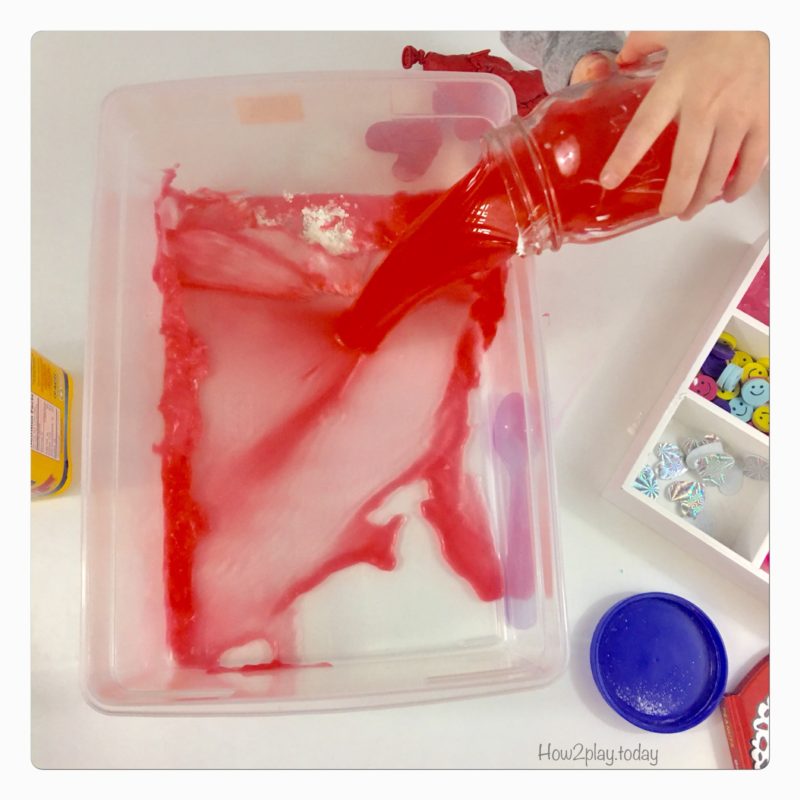 3. Add water to your sensory bin.
Allowing your child to do all of these steps is great for teaching them to follow directions, patience, measuring and also builds confidence as they learn to be more independent.
As with all of our activities, remember to supervise your children to ensure their safety.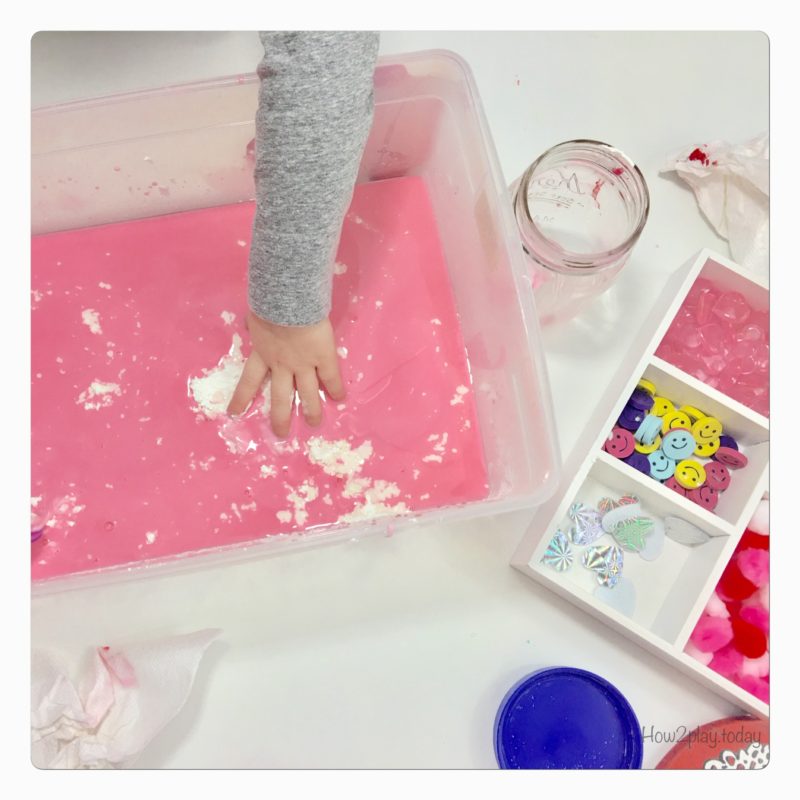 4. Add in cornstarch. We didn't measure but just kept adding until it was the desired thickness, which ended up to be about a ratio of 2:1 cornstarch to water.
This is a good time to explain how corn starch is a thickener. When added to water, it creates a substance that can first appear to be a solid but when you try to pick it up, it "melts" in your hands becoming a liquid. Then drains back into your bin.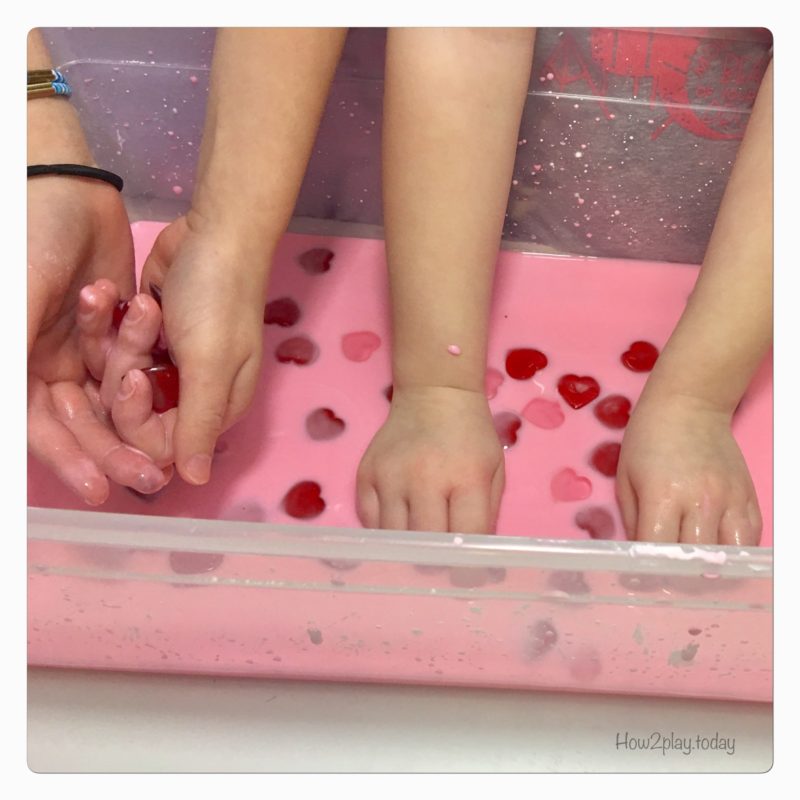 5. Add any toy that you'd like. We chose these plastic hearts that we found at the dollar store in red and pink. Let them play!
We had this sensory bin out for a few days and it was played with often! It can get messy but it easily washes out.