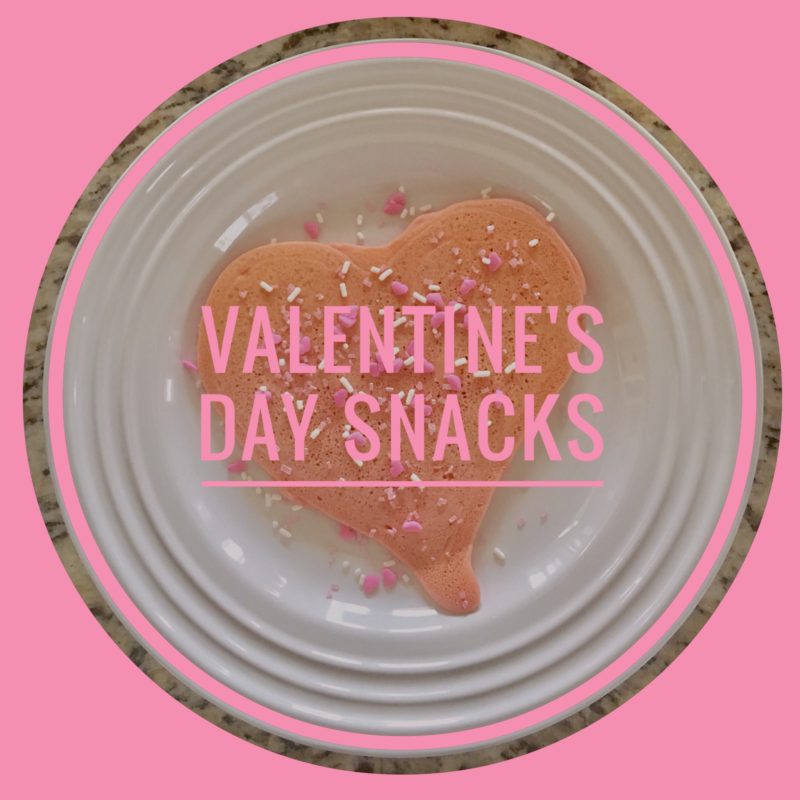 Valentine snacks are easy to make and add some fun to your loved ones. A little food coloring and a squeeze bottles makes your morning pancakes into a sweet dish.
This post may contain affiliate links which keeps this blog going but does not add any cost to you
What You Need
---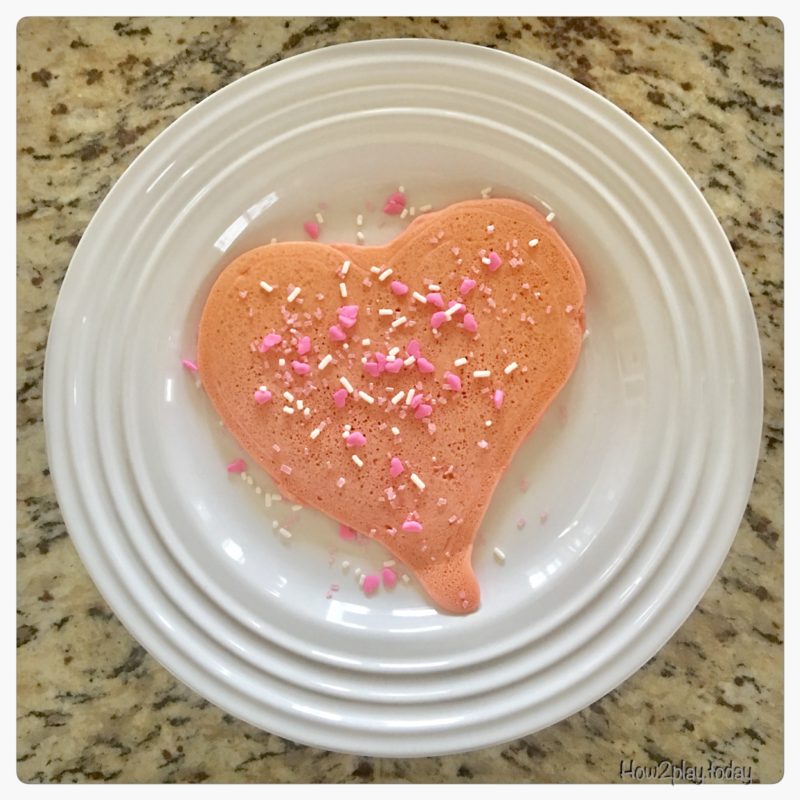 1. Mix pancake batter as directed. We use gluten free mix. This is a great chance for your little ones to help you cook. Have them crack the egg into a separate dish (in case some shell gets mixed in).
TIP: dip your finger in water before fishing out the egg shell. It will easily come out.
2. Add red food coloring.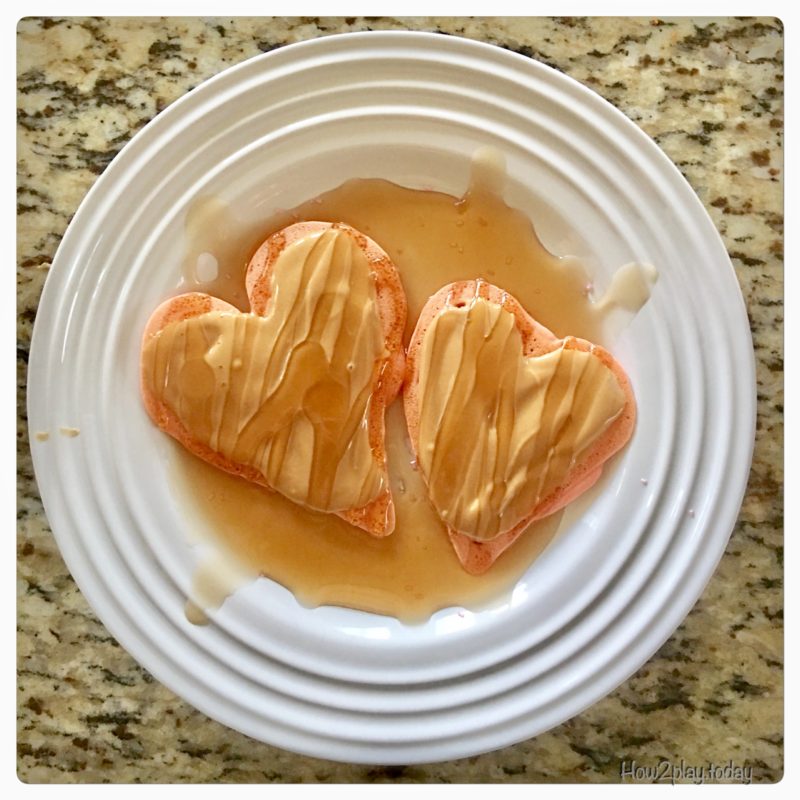 3. Pour pancake mix into a squeeze bottle.
4. Heat skillet and draw the outer heart shape.
5. Wait a few seconds to allow to start to cook. Then fill in the heart to create your pancake.
6. Dish up and finish with fun toppings of your choice. We love peanut butter, Loads of syrup and, of course, heart shaped sprinkles.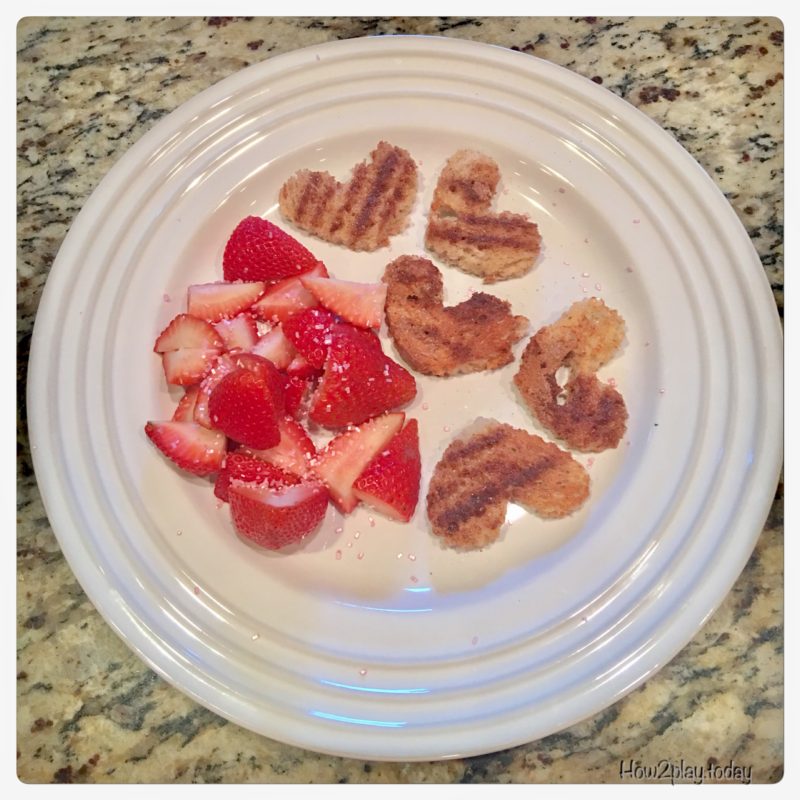 Heart shaped cookie cutters allow for endless possibilities.
1. Toast your bread (we use gluten free bread from Costco).
2. Use your heart shaped cookie cutter to create your shapes.
3. Add toppings of your choice. Today we used butter with cinnamon and sugar.
4. Wash and cut strawberries to desired size and add some pink sugar crystals.