Reading
Here are some of our Favorite Christmas Holiday books and how we organize them. I am definitely a Huge fan of organization and I believe that when something looks appealing to the eye, you're more likely to want to engage. When you can organize your books in such a fashion, it might encourage more reading your little ones.

This post may contain affiliate links which keeps this blog going but does not add any cost to you
Books to Read
---
*Reading enhancing the learning environment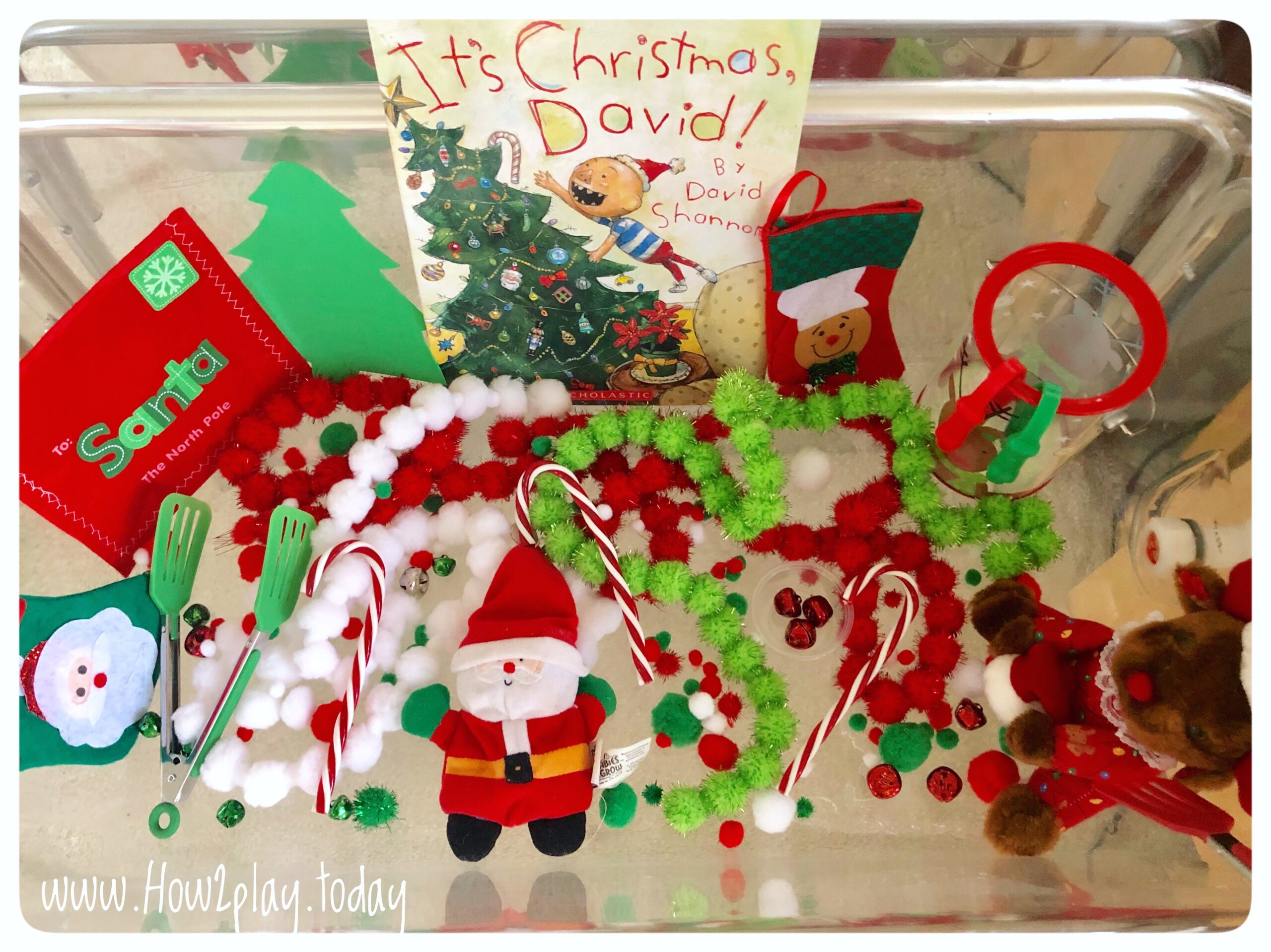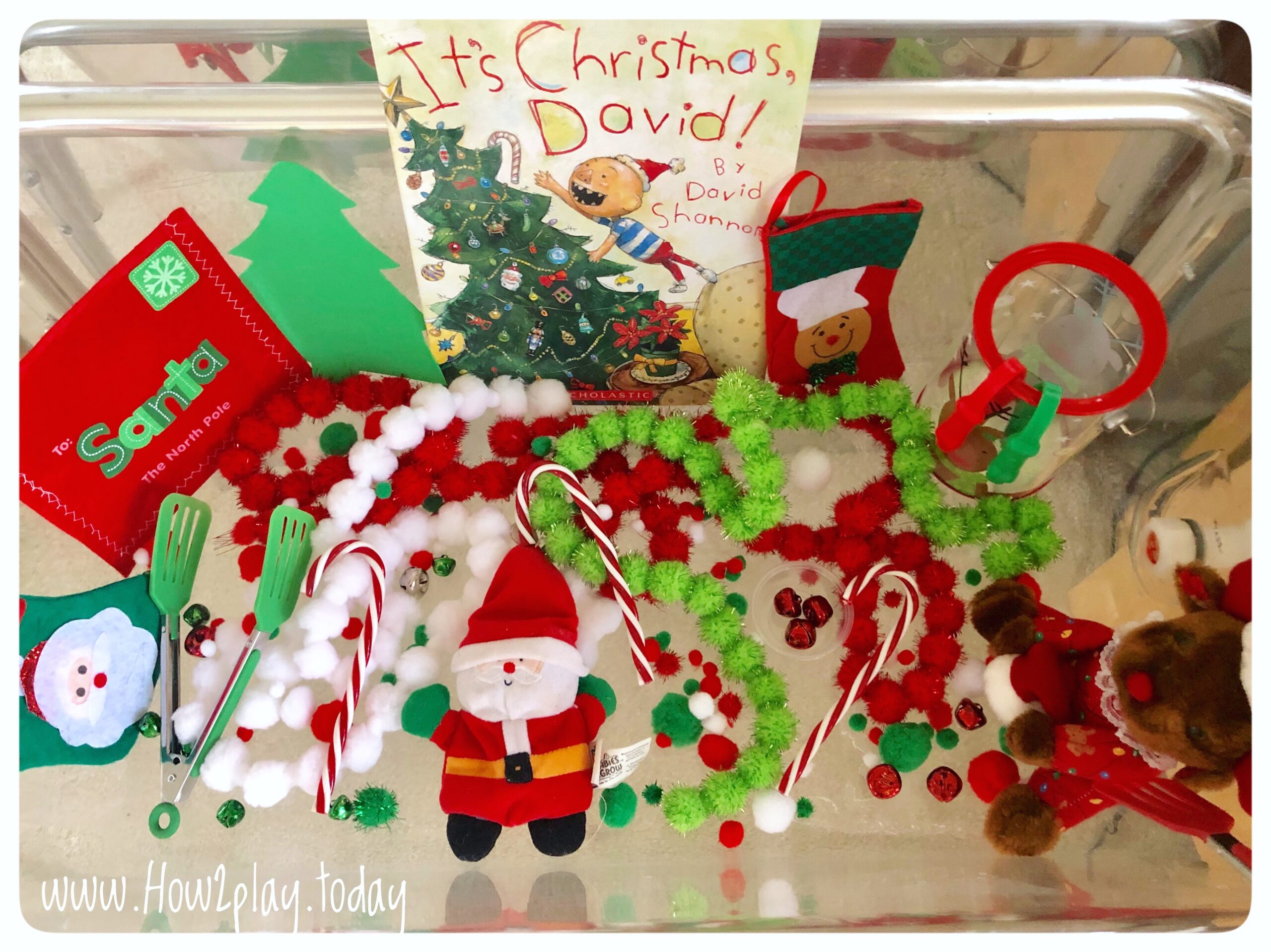 Sensory Bins:
I love creating Sensory Bins that go along with a child's favorite story. This encourages continued play as well as an excitement in reading more.
Here is a link to It's Christmas, David!
---
Share your Projects:
Check out more of our Process Art and don't forget to tag us on social when you try these out #how2playtoday
Check out our Instagram page and stories for more ideas of How 2 Play Today with your children.