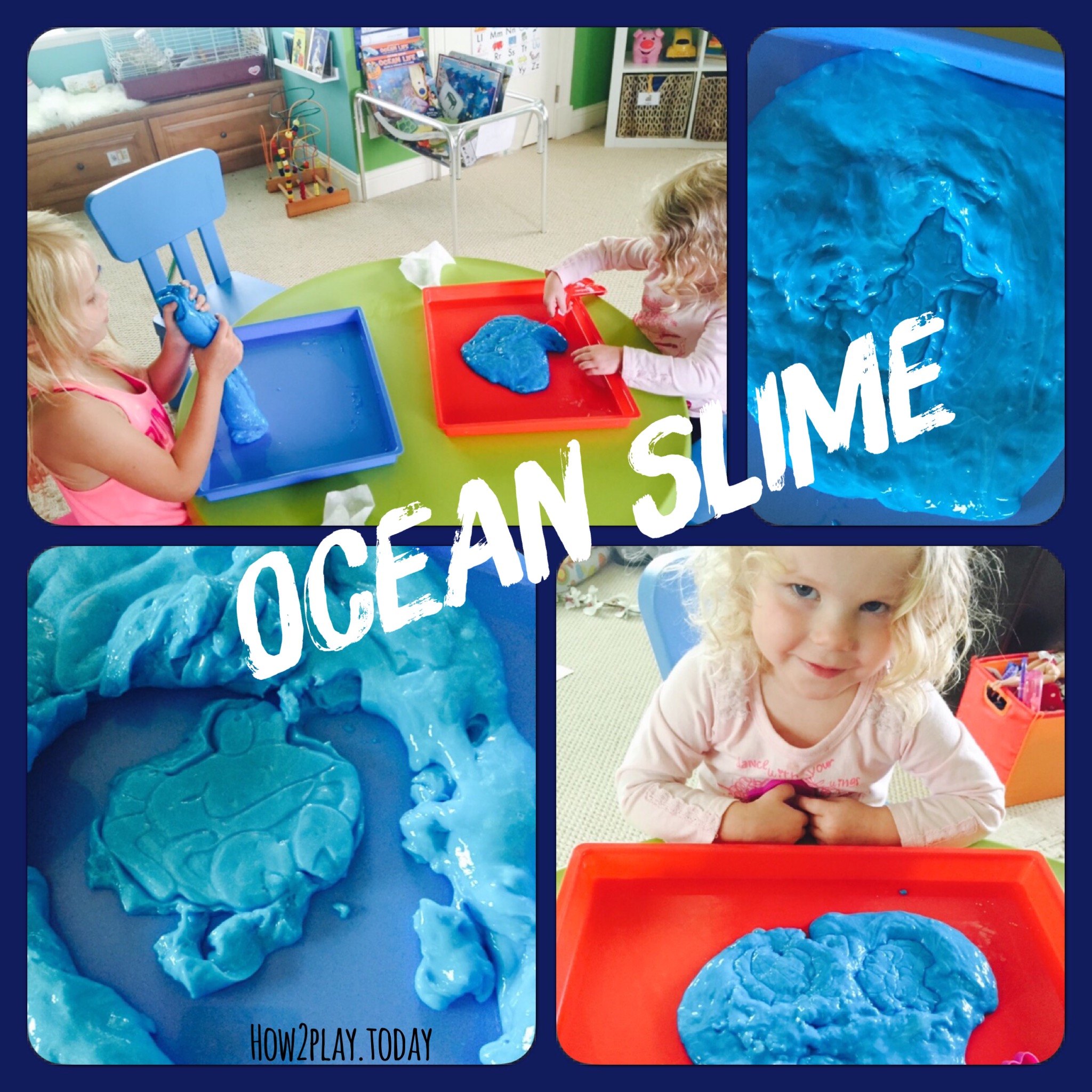 DIY blue slime is great for sensory play especially when learning about the Ocean.
This post contains affiliate links which keeps this blog going but does not add any cost to you
What You Need
---
Where 2 Buy Online
---

How 2 Play
---
1. Mix:
1/2 Cup warm water
1/2 Cup Elmer's glue
drops of blue food coloring - the more, the darker
2. Mix in:
1/2 Cup liquid starch
I placed a large pile of slime on each tray and allowed the toddlers to squish and poke around. Then I introduced our plastic ocean cookie cutters. The plastic ones are great because they're not sharp but they still make prints.
These multipurpose trays are great and can be used for painting, crafting, puzzles, sensory play, the list goes on.