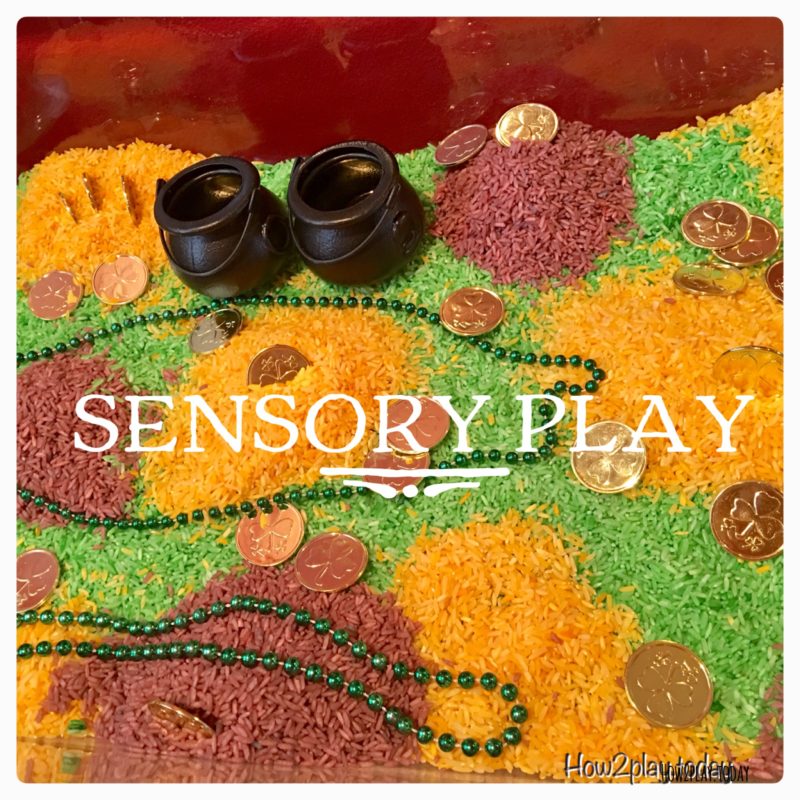 St. Patrick's Day sensory table complete with colored rice, gold coins and pots to fill. We added more items from our science center to complete this invitation to play.
This post may contain affiliate links which keeps this blog going but does not add any cost to you
What You Need
---
Green, yellow and purple colored rice (see our post on how to make this)
Gold coins with mini black cauldrons to fill
Beads
Scoops, funnels and any other fun objects
Where To Buy
---
Good Books To Read
---
How 2 Play
---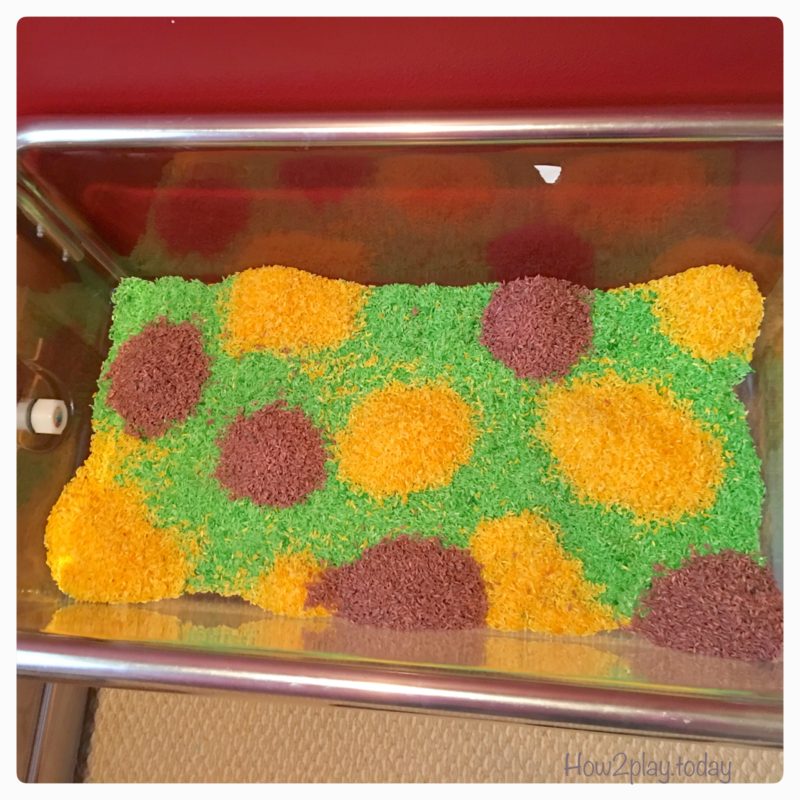 Click Here for More St. Patrick's Day Play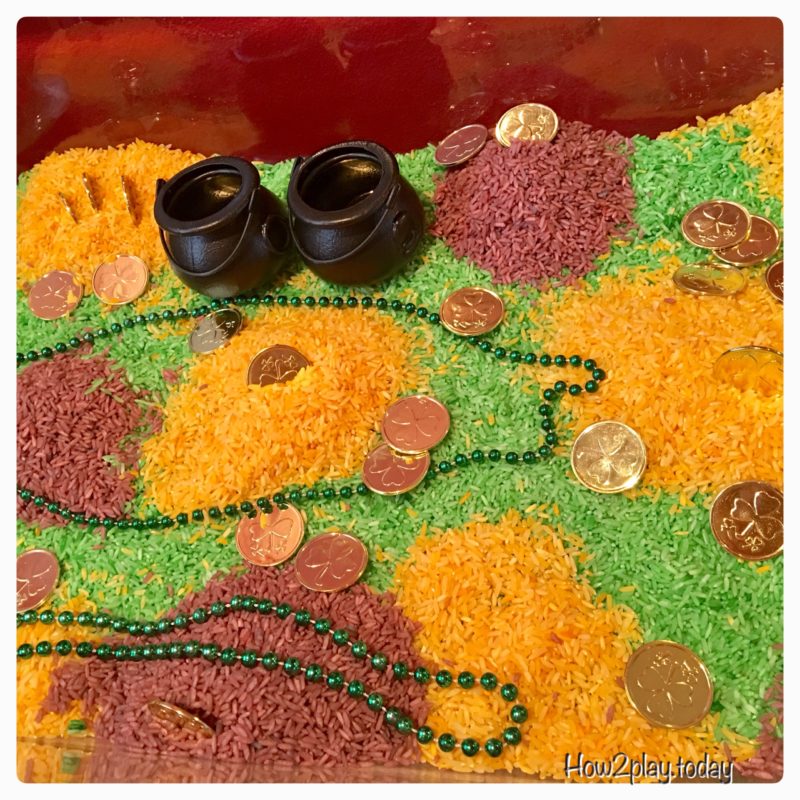 Add your choice of sensory items to keep it fun.
The girls put all of the items in the bin and arranged them how they wanted. Then the play began. They poured the rice into the cauldrons and enjoyed watching the rice mix. They hid the coins and we all took turns searching.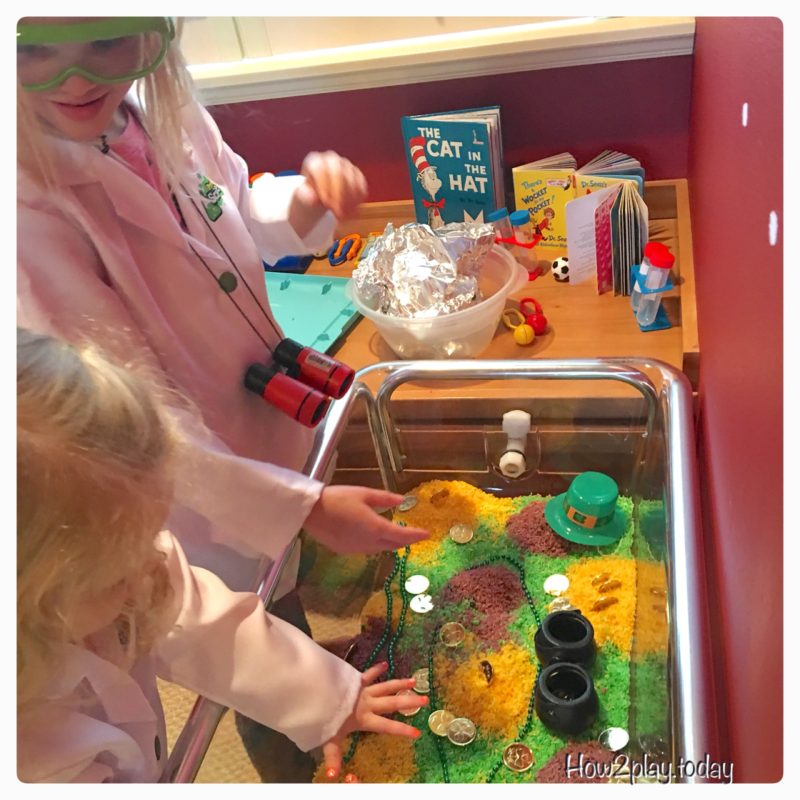 They found more items from their science center including their lab jackets and safety goggles!
Learning Resources makes great scoops that the kids love to play with and are great for little ones to encourage fine motor skills.